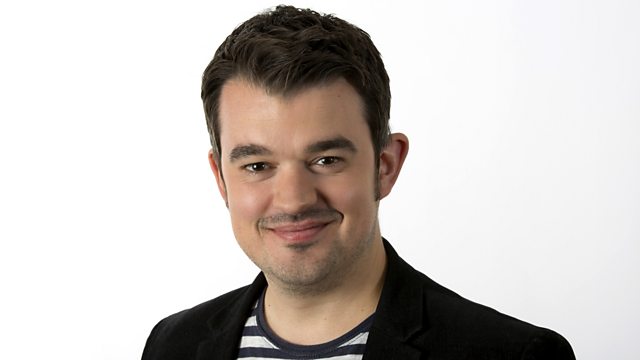 17/08/2013
Chris speaks to a man who heard voices coming from his sleeping baby daughter's bedroom, and discovered hackers had broken into his baby monitor. They took control of the camera and were hurling abuse at her through the monitor's speaker. That and the rest of the Tech news from Rory Reid.
We get the latest from Egypt as the authorities continue to crack down on supporters of the Muslim Brotherhood, and discuss the cost of policing the anti-fracking protests in West Sussex.
Details of reports that Scotland Yard is investigating new claims about the death of Princess Diana. And Mirror football writer and Arsenal fan John Cross discusses his team's 3-1 defeat at home to Aston Villa on the opening day of the Premier League season.
We get the latest news from the Web with Helen Zaltzman and Olly Mann, and the latest App News from Tom Cheeseman. 6music's Chris Hawkins rounds up the week's music news, and speaks live to Steve Cradock, a founding member of Ocean Colour Scene, just before he goes on stage at V Festival.
Last on