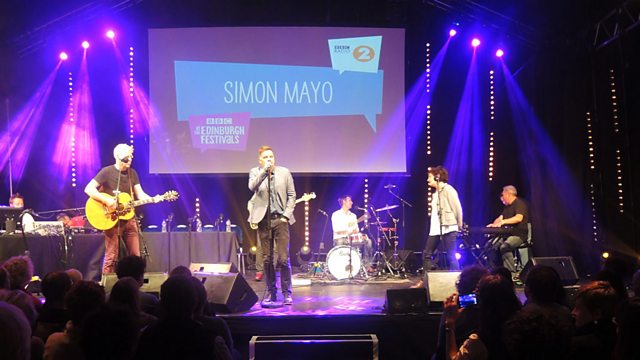 Deacon Blue, Alexei Sayle and a Book Club special, live from the Edinburgh Festival
Simon and the team are live from the Edinburgh Festival, with a Radio 2 Book Club special.
Simon will be joined by authors Ian Rankin, Julia Donaldson, Maggie O'Farrell and Gill Hornby, who will each discuss a book that they love, and tell us about their latest work. Plus, two debut authors will join us for War Of The Words. Owen Martell and Rachel Kushner will be battling each other with extracts from their own debut novels, to win over our panel - and audience.
Deacon Blue are our house band and will be performing three live tracks. 6 Music's very own Shaun Keaveny will be seeking forgiveness from our Collective with his very own Confession, and Alexei Sayle will be painting us a picture of the festival so far, after returning from a 17 year absence.
Plus, Matt Williams will have the latest sport and will be tasked with reviewing a show, chosen by our special guests.
Last on
Radio 2's Book Club Panel at the Edinburgh Festival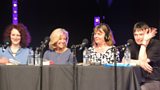 Maggie O'Farrell, Gill Hornby, Julia Donaldson and Ian Rankin joined Simon Mayo for a special Radio 2 Book Club at the Edinburgh Festival
They discussed their own books:
Maggie O'Farrell – 'Instructions For A Heatwave'
Gill Hornby – 'The Hive'
Julia Donaldson – 'The Paper Dolls'
Ian Rankin – 'Saints of the Shadow Bible' (due out in November)
They each recommended one other book:
Maggie O'Farrell – 'The Prince of West End Avenue' by Alan Isler
Gill Hornby – 'Scenes from Provincial Life' by Francis Spufford
Julia Donaldson – 'Beyond the Blue Mountains' by L T Meade
Ian Rankin – 'Apple Tree Yard' by Louise Doughty
Owen Martell, author of 'Intermission' and Rachel Kushner, author of 'The Flamethrowers' also appeared on the show, taking part in War of the Words.