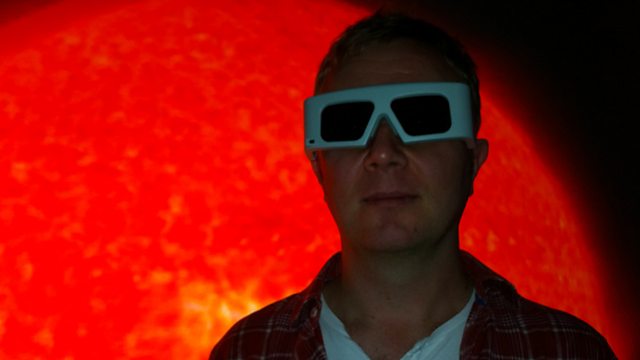 13/08/2013
Adam Walton explores the link between science and the arts, as he hears about some of the events taking place at the Green Man festival.
Last on
Science & The Arts (Green Man)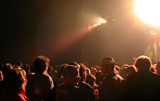 Adam Walton discusses what happens when science and the Arts join forces, as he hears about "Einstein's Garden", one of the performance spaces at this year's Green Man festival in Glanusk Park. Ellen Dowell, the curator of "Einstein's Garden" explains the idea of the space, and how it showcases science, nature and environment, and includes music, comedy, film, theatre, installations, live animals, workshops, science busking and a whole lot more. We hear from Rebecca Collins about "Listening To Water/Gwrando Ar Y Dwr" a show which engages the audience in a journey through the water soruces on the site. Christine Watkins from Honeysuckle Direction tells us about her interest in both science and the arts, and the production "After Hours At The Polestar Club" with music from Sianed Jones. Director Ioan Hefin, of Theatr Na Nog, tells the story of Victorian Welsh scientist Alfred Russel Wallace and the show "The Amazing Adventures Of Wallace & Bates".  There's a performance of "Delirium" by Victoria Hume at Einstein's Garden. It features songs inspired by patients' hallucinations in intensive care, and we''ll hear an extract on the programme. Also, Adam talks to Alison Neighbour from theatre company Bread & Goose who explains the story behind "The Incurable Imagination Of Anthony Jones", in which the audience get to play neurons.
Einstein's Garden (Green Man Festival)
Green Man Festival (main site)