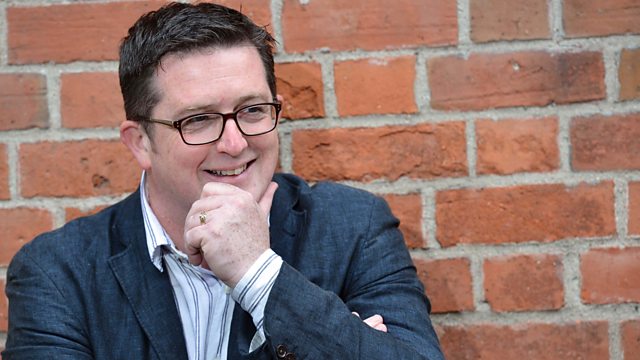 10/08/2013
John Toal looks at health, relationships, hobbies and family along with great music and chat, big interviews, fascinating people and great craic, plus recipes from Paula McIntyre.
Last on
John chats to Marie McStay
YPAM reporter Marie McStay met John in the monastery in Rostrevor to talk about her battle with lymphoma
Lobster with Warm Potato Salad and Scallion Salad, Bacon Dressing and Soft Boiled Egg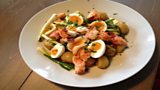 1 x approximately 800g lobster
500g new potatoes
1 bunch scallions
4 eggs
Place the live lobster into the freezer for 20 minutes.
Bring a pot of boiling water to a rolling boil and add the lobster.
Cook for 8 minutes then plunge in cold water to stop cooking.
Remove the main part of the lobster by twisting it off.
Press the "feelers" together then pull apart and remove the flesh.
Crack the claws with a rolling pin and pull out the flesh – use the back of a teaspoon to remove the meat from the long claws.
Boil the potatoes for 20 minutes, then add the eggs. Time the eggs for 6 minutes then cool under cold water and cook potatoes until ready.
Cut the scallions in half, brush with oil and cook on a griddle.
Bacon Dressing
4 rashers dry cure smoked streaky bacon
2 shallots, finely chopped
1 teaspoon mustard
1 tablespoon Worcestershire sauce
75ml local rapeseed oil
3 tablespoons cider vinegar
Fry the bacon until crisp and golden.
Add the shallots and cook for 1 minute.
Place in a bowl and add the mustard, Worcestershire sauce and vinegar. Whisk up and slowly add the oil.
Toss into the warm potatoes.
Slice the lobster and place over the potatoes, scatter over the scallions and half the eggs and place around.
Garnish with chopped chives.