Add music you love and enjoy it with
Thou God of Truth and Love

St Michael's Singers

The Hymn Makers Vol: 2 Ye Servants of God, Kingsway, KMCD891, 2

Yesu, Yesu, Fill me with your love

Serendipity Choir

n/a, n/a

God is Love, His the Care

Guild of Church Musicians

Journey of Celebration, Chartreuse, CRCD201/1, 21
READING

Reading: Matthew 19: 16-22<?xml:namespace prefix = o ns = "urn:schemas-microsoft-com:office:office" />

Today's reading is from Matthew's gospel Chapter 19 and is often called the story of the rich young ruler.

16 Then someone came to him and said, 'Teacher, what good deed must I do to have eternal life?' 17 And he said to him, 'Why do you ask me about what is good? There is only one who is good. If you wish to enter into life, keep the commandments.' 18 He said to him, 'Which ones?' And Jesus said, 'You shall not murder; You shall not commit adultery; You shall not steal; You shall not bear false witness; 19 Honour your father and mother; also, You shall love your neighbour as yourself.' 20 The young man said to him, 'I have kept all these;[b] what do I still lack?' 21 Jesus said to him, 'If you wish to be perfect, go, sell your possessions, and give the money[c] to the poor, and you will have treasure in heaven; then come, follow me.' 22 When the young man heard this word, he went away grieving, for he had many possessions.
Listen to Radio 4 Long Wave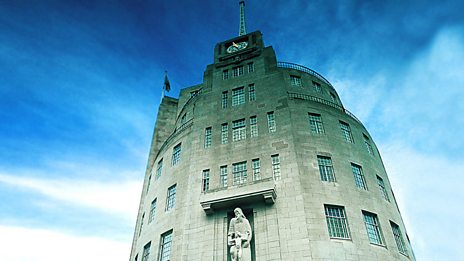 How to listen to Radio 4 Long Wave