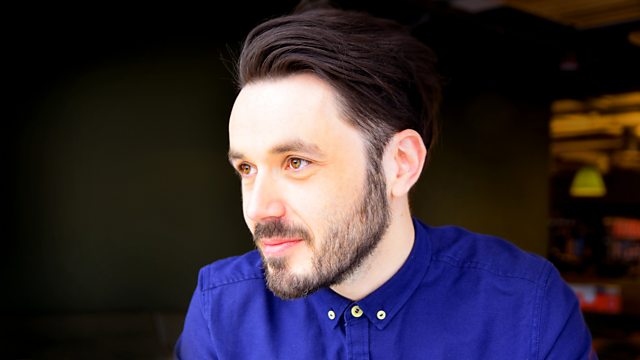 22/08/2013
The weekend starts here with the best mix of alternative rock, excellent live performances and rare records.
Last on
Right Action!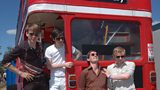 When Franz Ferdinand burst on to the music scene nearly 10 years ago with bravura single "Take Me Out", it was something of a mission statement that Alex Kapranos espoused when asked to describe their sound. "Music for girls to dance to" was his answer, a somewhat tongue-in-cheek assertion that soon proved to be their modus operandi.  In fact, the music – a mixture of art school cool, angular guitar pop and infectious beats reminiscent of the best of the Postcard Records era – did more than make the girls dance, reaching far enough to encourage tight trousered boys and gnarly old critics to shake a leg/pen in appreciation too.
That they were a Scottish band blazing a trail all over the world – and cracking the notoriously tough nut that is America – was reason enough to be proud, but that they were doing it with style, panache and more than a hint of a DIY ethic is one of the reasons I've always admired Franz Ferdinand.  And it's unusual for me too, because as you very well know I'm usually more drawn to the work of the humble singer/songwriter, or the bombastic widescreen Americana band, than that of the indie group who rarely breach the 3-minute mark in song.  Not that Kapranos and co. don't care about lyrical content – they are evidently well read chaps, and there is a kind of fierce intelligence to their craft – but there is no doubt that the rhythm of the track is the very engine that propels them forward, and I guess I was just never much of a dancer. 
What's more, I love their videos.  I know from my own experience that making them isn't the easiest of processes, especially when you're on a budget (although something tells me that Franz enjoy slightly more moolah-per-shoot than my own modest band) and so it can be all too tempting to drift down the "four guys play in a field" route.  But from "Take Me Out" through to most recent single "Right Action", Franz have exhibited an inventive playfulness about all they do.  Mix that with a penchant for everything from the Russian avant-garde to Dadaism in their visual presentation and you have a band who have succeeded in the mainstream but generally stayed true to their somewhat abstract roots.  Indeed, after a prolonged absence from the spotlight (their last album was regarded by many as something of a tired affair, perhaps even a swansong, released in 2009) the fact they sauntered happily through the crowd to reach the stage in Glasgow's tiny Nice n' Sleazys for a recent warm up gig said everything about wanting to reconnect with those roots.
So, in short, it's nice to have them back.  And it's with a renewed sense of purpose that they return with their fourth album Right Thoughts, Right Words, Right Action, our Record of Note on the Roddy Hart Show this week.  It doesn't rewrite the rulebook as far as the Franz sound goes, but it's bolder and maybe more assured than ever before: the sound of four guys who want to be in a room together again, with something to say, and play.  It's more than worthy of your time, and if it gets you dancing then, well, that's a bonus.
In other places we'll be visiting the work of Albert Hammond Sr. as our Undercover Writer, plus some Live on Arrival with Morrissey.  Add that to new music from Daughter, Heartless Bastards, Lord Huron and more and we'll be seeing you this Thursday night at 10.05pm on BBC Radio Scotland.