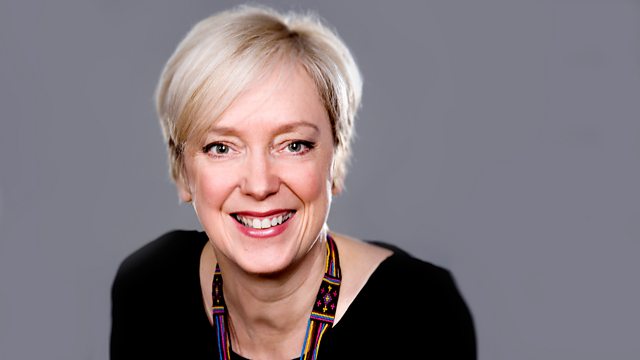 21/08/2013
Novelist Joanne Harris talks about her new novel, which revisits the town where her bestseller Chocolat was set.
Artist Cornelia Parker is known for putting Tilda Swinton in a glass box and exploding a shed - she's now capturing the beauty of pavement cracks.
Robert Softley is a theatre director and disability activist. His show If These Spasms Could Speak is based on a collection of funny and moving stories about disabled people and their bodies.
Adura Onashile joins Janice to tell her about her solo show, 'HeLa', an all-consuming story, intertwining genetic identity, social responsibility and current ethical debates about human tissue research and ownership.
And Kate Tempest, rapper, performance poet, playwright, and the winner of this year's Ted Hughes Award for Poetry, tells Janice about Brand New Ancients, her "spoken story" which places the gods of old in modern South London.
Last on