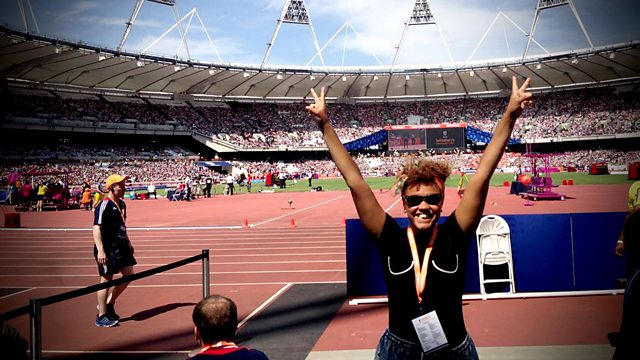 Inspiration Generation
Last year the eyes and ears of the world were on London as it hosted the Olympic Games.
The mantra of the games was to create an Olympic legacy to "Inspire a Generation", making sure that sport is accessible for everybody. But there are still many barriers making it hard for young people in sport: money, gender, family and how about just trying to be a normal young person? How do you balance training, school work and your social life?
Some of last year's Olympic heroes tell us what it takes to make it to the top of that podium: Usain Bolt, Mo Farah, Jessica Ennis-Hill, Greg Rutherford, Gemma Gibbons, the Brownlee brothers, Karina Bryant and more.
Gemma Cairney discovers how hard it really is to grow up being an elite athlete through four athletes smashing down barriers to follow their Olympic dream:
- Aaron Turner is a Judo player. He's 21 and has already had to make huge sacrifices for a life in Judo. How can you be a normal 21-year-old lad, not earning any money and training every day?
- Kyle Powell is T45 sprinter. How does he deal with his disability and moving away from his friends and family to give himself the best shot in the world of sprinting?
- Mercy Brown is a female weightlifter from Tower Hamlets. How hard is it to compete in a sport that is traditionally dominated by men?
- And Dan Neilson is a showjumper based in Essex with his girlfriend, Stacy. He previously followed his father's influence into boxing and football before ending up in the stables. What's it like for Dan competing in an unconventional sport for a 21-year-old?
Last on