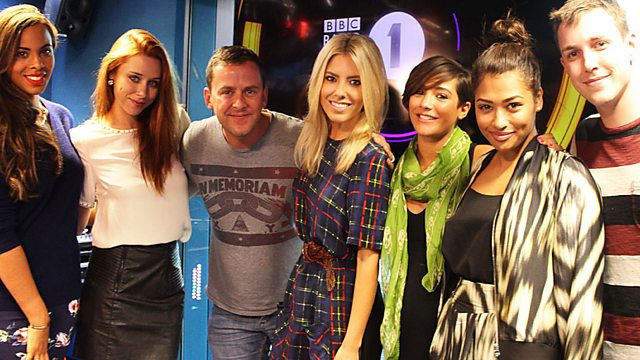 The Saturdays Live in Studio
The Saturdays pop in LIVE for a little chat and to play their brand new track Disco Love. Plus, Vanessa teaches Chris how to do the 'Inverted Twerk'...which doesn't, er, end very well.
Christopher Mintz-Plasse aka McLovin plays a topless game of Innunedo Bingo with (the other) Chris.
Last on