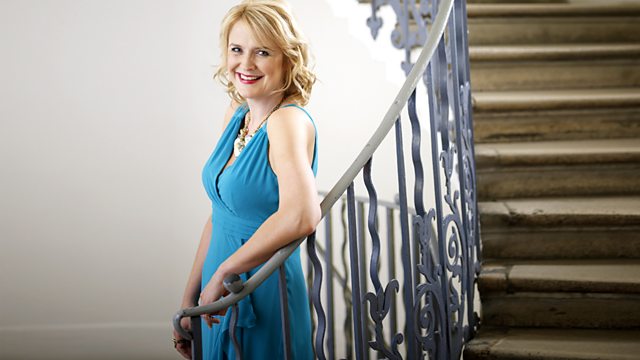 Thursday - Sarah Walker
9am
A selection of music, including the Essential CD of the Week: Haydn Overtures played by the Haydn Sinfonietta Wien; and at 9.30 our daily brainteaser.
10am
'Proms Artist Recommends'. A chance to hear one of the three musical works recommended by an artist appearing in tonight's Prom.
10.30am
Sarah's guest this week is Lavinia Greenlaw, Professor of Poetry at the University of East Anglia. Her poetry collections include Night Photograph; The Casual Perfect; and Minsk, which was shortlisted for the T.S. Eliot, Forward and Whitbread Poetry Prizes. She has written several novels, Mary George of Allnorthover and An Irresponsible Age, as well as two non-fiction works: The Importance of Music to Girls and Questions of Travel: William Morris in Iceland. In 2011 her sound work, Audio Obscura, won the Ted Hughes Award for New Work in Poetry. Lavinia's work for music includes several opera libretti for composers Richard Ayres and Ian Wilson. She has also written and adapted dramas for radio, and has made documentaries on the Arctic, the Baltic, mountains, Emily Dickinson, Elizabeth Bishop, the darkest place in England, and the solstices and equinoxes.
Last on
Discover the latest three musical recommendations from today's Proms artist.