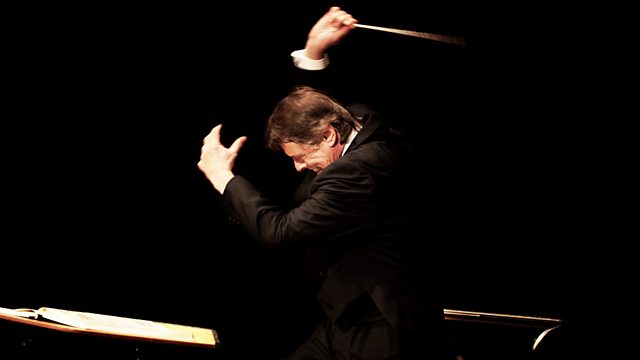 Prom 33: Beethoven, Berlioz
The Bavarian Radio Symphony Orchestra and conductor Mariss Jansons at Thursday's Proms with a performance by Mitsuko Uchida of Beethoven's Piano Concerto No.4. The concert concludes with Berlioz's gothic masterpiece, his Symphonie fantastique.
Presented at the Royal Albert Hall by Christopher Cook.
Beethoven: Piano Concerto No 4 in G major
Berlioz: Symphonie fantastique
Mitsuko Uchida (piano)
Bavarian Radio Symphony Orchestra
Mariss Jansons (conductor)
Mitsuko Uchida is a much loved figure on the concert platform, and she returns to the Proms after an absence of almost 20 years, joining the Bavarian Radio Symphony for Beethoven's Piano Concerto No 4, in which musical ideas are tested to their limits in a dialogue between the keyboard and orchestra. The rest of the programme is devoted to Berlioz's monumental Symphonie fantastique, complete with opium-fuelled obsessions, a rural idyll and a danse macabre. The conductor Mariss Jansons, who celebrates his 70th birthday this year, is a regular at the Proms, and he demonstrates the closeness of his 10-year partnership with the Bavarian orchestra.
Last on