Add music you love and enjoy it with
The Rolling Stones - Forty Licks, Abkco

(CD Single), Red Telephone Box, 1

The All Time Greatest Movie Songs, Columbia/Sony Tv

David Lee Roth

Just A Gigolo/I Ain't Got Nobody

The Best Of, Atlantic, 2

Lissie

Further Away (Romance Police)

(CD Single), Columbia

Million Sellers Vol.11 - The Sixties, Disky

Madonna - The Immaculate Collection, Sire, 14

Madonna - The Immaculate Collection, Sire, 7

Madonna

Causing A Commotion

(Single), Sire

Madonna - The Immaculate Collection, Sire, 17

Madonna - True Blue, Sire

Madonna - The Immaculate Collection, Sire, 2

T. Rex

Children Of The Revolution

Tanx + Zinc Alloy, Edsel, 006

Hits Of 1971 & 1972 (Various Artists), Polydor

Madonna

Papa Don't Preach

Madonna - The Immaculate Collection, Sire, 4

The Ultimate 80's Ballads (Various Artists), Polygram TV, 4

George Harrison

Give Me Love (Give Me Peace On Earth)

Living In The Material World, Apple, 2

Bee Gees - Their Greatest Hits, Polydor

Phil Collins

Against All Odds

Phil Collins ...Hits, Virgin

Passengers, U2 & Luciano Pavarotti

Miss Sarajevo

The Best Of U2: 1990-2000, Island

(CD Single), Southern Ground, 1
Pause for Thought

From Canon Ann Easter, Chief Executive of a Charity and Chaplain to the Queen.

I found myself, on the way to work in the car the other morning, behind a bus which proclaimed the George Bernard Shaw quotation - 'We don't stop playing because we grow old; we grow old because we stop playing'.

And then I passed a park with lots of children on their school holidays, larking about in the paddling pool and on the swings. And I thought 'When did I last play?' Not that I necessarily want to go on the swings or in a paddling pool but still. And I do play a bit, I suppose. I love to play the piano sometimes and I take a running jump into bed to frighten the life out of Christopher occasionally – though last time I did that I broke two toes, so maybe not such a good idea.

I do agree that we need to play a bit though, no matter who or how old we are, and maybe this slightly slower holiday time over the summer is a good opportunity to try it. I think that it's probably best to play as a communal activity if we can because then we benefit from the company of others too, and certainly the craft and cooking classes that we put on are very well attended by people who go to meet old friends and make new ones. But doing a crossword or a Sudoku, dancing along to the radio or laughing out loud at a great comedy programme by yourself, they're all play too.

And in this recreation, we'll no doubt be re-creating ourselves. Forgetting the hurts for a little while, letting ourselves go a bit, stretching the muscles of our body and our mind, lifting our spirits and feeling more like the best version of ourselves.

Even God took a day off, when the business of world building was done – and I'll bet she and the angels really danced the night away then!
BBC Playlister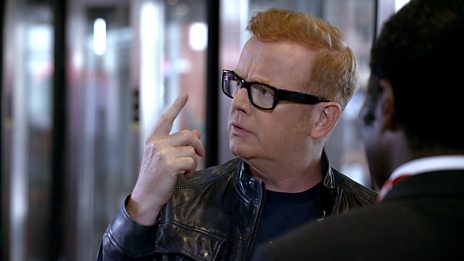 Chris has a song stuck in his head - but what is it? That's why he needs BBC Playlister!
500 WORDS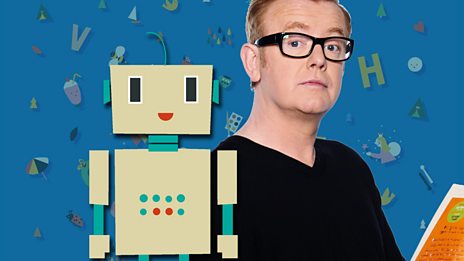 Featuring celebrity videos and top writing tips!
Podcast
Catch up with the latest Breakfast fun with Chris Evans. Hear the best stories and the biggest…