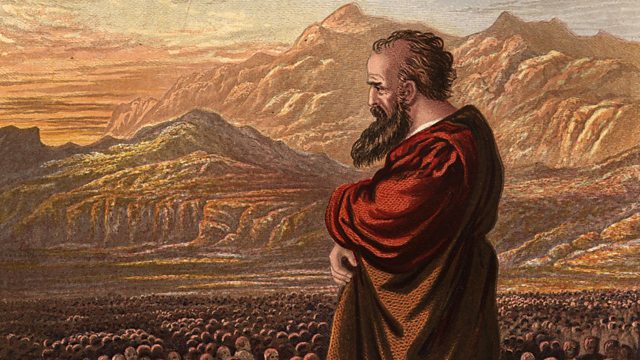 Listen in pop-out player
In the third of his series of off-beat Biblical portraits, Clive Lawton tells the story of Elijah, a miracle-working, thundering wild-eyed and somewhat anti-social itinerant. Elijah is very much the prototype Old Testament prophet and only one of two people in the Jewish Bible who, strangely, doesn't die. As a result, he is thought to be almost still hovering around, ready to intervene when the right time comes. Jews open their doors to Elijah each Passover and pour him a cup of wine. He has a special seat at every circumcision and they sing of him at the end of every Sabbath.
Producer: Mark Savage.
Last on