Add music you love and enjoy it with
U2

Angel Of Harlem

U2 - The Best Of 1980-1990, Island, 12

Roberta Flack

The First Time Ever I Saw Your Face

Atlantic Rhythm & Blues 1947-1974, Atlantic

The Who

Pinball Wizard

My Generation - The Very Best Of..., Polydor

The Very Best Of Elton John, Rocket

Booker T. & Jay James

Broken Heart

(CD Single), Decca, 1

The Paul Simon Anthology (Disc 2), Warner Bros, 4

21st Century Rock (Various Artists), Virgin

Nat King Cole

On The Street Where You Live

Take A Break (Various Artists), Columbia

Now 15 (Various Artists), Now

Beautiful Game (Various Artists), Universal

Duran Duran - Greatest, EMI

Texas

Detroit City

The Conversation, Pias, 1

Billy Joel - Greatest Hits Volume III, Columbia

Go West

We Close Our Eyes

Now 1985 - The Millennium Series, EMI

Wings

Listen To What The Man Said

Paul McCartney - All The Best!, Parlophone

The Greatest Hits Of 1974 (Various), Premier

Now That's What I Call Music '86, Now

Level 42

Running In The Family

Heaven (Various Artists), Spectrum

(CD Single), Rising Tide Music, 1

And Then She Kissed Me Vol.1 (Various, Debutante

Now 1983 - The Millennium Series, EMI

The Best Michael Jackson & Jackson Fi, Polygram Tv, 1
Pause for Thought

From Simon Cohen, who runs a communications agency.

There seem to be protests everywhere at the moment, from fracking protests near me in Sussex, to outcries about Russia hosting the Winter Olympics. But what's the point?

On 1st December 1955 in Montgomery, Alabama, a black seamstress riding a bus was asked by the driver to give up her seat for white passengers. She recalls 'When he saw me still sitting, he asked if I was going to stand up, and I said, 'No, I'm not.'

The seamstress of course was Rosa Parks, and her 'no' helped spark the civil rights movement in the US. The word protest comes from the Latin 'testis' meaning 'to witness.' The Old and New Testaments, testify, all share this same root of protest - of seeing the way things are, and saying 'no.'

The truth is, it's not always easy to say no. It sometimes feel a bit rude, inappropriate. When you witness some kind of injustice along life's journey, it's much simpler to quietly slip away, than to ring the bell of protest, right? Have you ever stayed silent as a mutual friend is gossiped about?

Martin Luther King says that 'In the end, we will remember not the words of our enemies, but the silence of our friends.'

When we fail to take a stand against what we believe is wrong, we stand for nothing. Your yes means nothing when you don't say no. And when we fail to say 'no', we actually say no to ourselves, to our core values and our sense of what is right and wrong in the world.

Bob Marley challenges us to 'Get up, Stand up. Stand up for your rights. Get up, stand up, Don't give up the fight." But it's not enough that we say no, how we say no matters just as much. Rosa Parks stood up for her beliefs by sitting down. How will you stand up & speak out for what you believe in?
BBC Playlister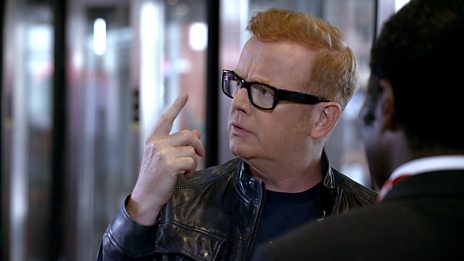 Chris has a song stuck in his head - but what is it? That's why he needs BBC Playlister!
500 WORDS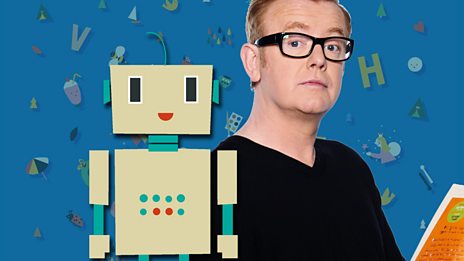 Featuring celebrity videos and top writing tips!
Podcast
Catch up with the latest Breakfast fun with Chris Evans. Hear the best stories and the biggest…