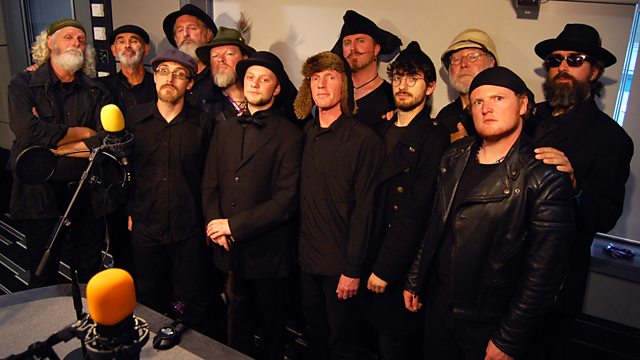 The Spooky Men's Chorale session
Mark presents an hour of the best folk and acoustic music from Britain and beyond.
This week, we welcome Australian vocal troupe The Spooky Men's Chorale for a live session. The collective, which hails from New South Wales and can feature up to 15 black-clad singers, squeeze into our Salford studio in the middle of their extensive biennial tour of the UK.
Formed by Kiwi Stephen Taberner in 2001, the Spooky Men have wowed audiences around the world with their funny and moving paeans to subjects as varied as mastodons, human feet, and tools.
Last on
Radio 2's Cecil Sharp Collection