Add music you love and enjoy it with
Fantastic 80's Disc 1 (Various Artists), Columbia

Christopher Cross

Arthur's Theme (Best That You Can Do)

The All Time Greatest Movie Songs, Columbia/Sony Tv

Debbie Harry

French Kissing In The USA

Now 8 (Various Artists), Now

Weekender - Various Artists, Columbia

Kula Shaker - Kollected: The Best Of, Columbia

The Best Of The Doors, Elektra

Presley - The All Time Greatest Hits, RCA

(CD Single), Play It Again Sam, 1

The Fortunes - You've Got Your Troubl, Deram, 1

Lissie

Further Away (Romance Police)

(CD Single), Columbia

Light Years - The Very Best Of ELO, Epic

Demis Roussos Greatest Hits, Philips

Elbow

One Day Like This

(CD Single), Fiction, 1

Ultimate Country (Various Artists), Telstar

The Greatest Love (Various Artists), Telstar

Driving Rock (Various Artists), Global Records & Tapes

Spandau Ballet - Singles Collection, Chrysalis

Percy Faith

Theme From A Summer Place

Rediscover The 50's - Here Comes Summ, Old Gold

Ramones

Baby I Love You

The Ramones - End Of The Century, Sire

Fantastic 70's (Various Artists), Sony Tv/Columbia

Hello Children Everywhere, Virgin, 22

The Boots Randolph Combo

The Boots Randolph Combo - Yakety Sax (Theme From 'The Benny Hill Show')

Instrumental Memories Are Made Of Thi, Virgin

Ron Grainer

Steptoe & Son (Old Ned)

A-Z Of British TV Themes From 60's &, Play It Again, Sam

Heart Full Of Soul 2 (Various Artist, Global Television

Nick Lowe

I Love The Sound Of Breaking Glass

The Best Of Nick Lowe, Demon Records, 6

(CD Single), Stylus Records, 1

(CD Single), Red Telephone Box, 1

Blackstreet & Dr. Dre

No Diggity

MCA

The Best Of Chris Rea, East West Records

Johnny Cash - Man In Black, Columbia
Pause for Thought

From Rev Ruth Scott, an Anglican vicar in Richmond.

Did you know that Arabic doesn't have the verb 'to be'? That being the case, when Shakespeare is translated into Arabic I wonder how they deal with Hamlet's great question of existence, "To be, or not to be…"! The school summer break always puts me in a similar philosophical mode to Hamlet. I don't know about you, Chris, but holidays unsettle me. If I'm doing work I love, I feel no need for time off. Although I sometimes look forward to resting instead of rushing about, sitting around doing nothing can be un-nerving. That's partly the result of personal insecurities that sneak up on me at such times and undermine my self-esteem, and partly a hazard of doing freelance work which can unpredictable. Sometimes I know I keep active in order to avoid addressing difficult issues and emotions that really need attention. Sometimes I drive myself because I think it's all down to me to make things happen. In reality much of the work I've loved doing over the years has come unexpectedly. I try to be attentive to possibilities in the present moment, pushing any interesting door of opportunity that's ajar, and talking to all kinds of people, but I've also learnt the critical importance of making space for something new to emerge. In the silence of Quaker meetings, or in other situations of stillness, ideas have come to me that have made a huge difference to my life. In those moments I feel that what's unfolding is driven by something more than what I can or can't do. Some people call this dynamic energy, God. Past experience has taught me that whatever it is, I need to trust it. It may be counter-intuitive, but creating space can often be a more effective catalyst for change than charging around. An American priest friend recently described this as drawing 'finite action out of infinite spaciousness'. I like the sound of that. Sometimes, Chris, we need to do less in order to achieve more!
BBC Playlister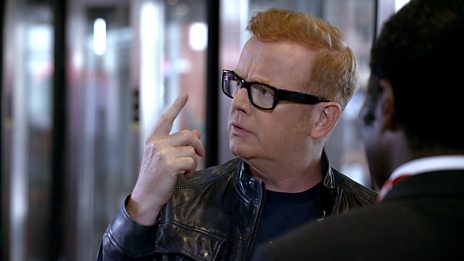 Chris has a song stuck in his head - but what is it? That's why he needs BBC Playlister!
500 WORDS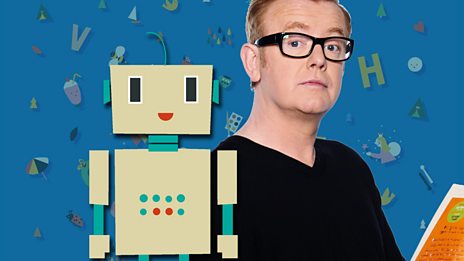 Featuring celebrity videos and top writing tips!
Free download
Catch up with the latest Breakfast fun with Chris Evans. Hear the best stories and the biggest…