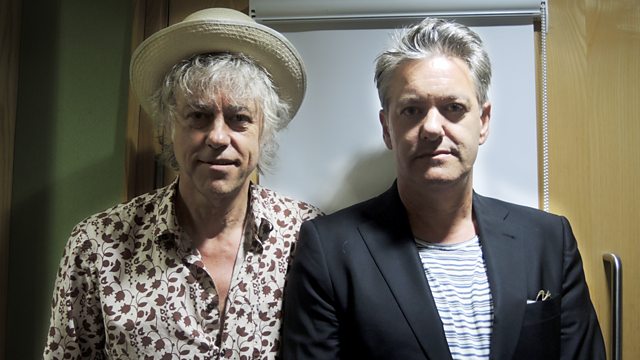 Bob Geldof sits in
Bob Geldof takes the Sunday Service seat with a little help from the writer Adrian Deevoy.
Bob Geldof rose to prominence as the lead singer of the Irish rock band The Boomtown Rats in the late 1970s and early 1980s. The band had several hits in the UK such as Rat Trap, Lookin' After Number 1 and I Don't Like Mondays.
As well as his much admired charitable work, for which he received a Knighthood, he also starred in Pink Floyd's 1982 film Pink Floyd The Wall.
Adrian Deevoy has been a published writer since 1978, contributing to a variety of publications including Q Magazine, The Observer and Penthouse.
Last on