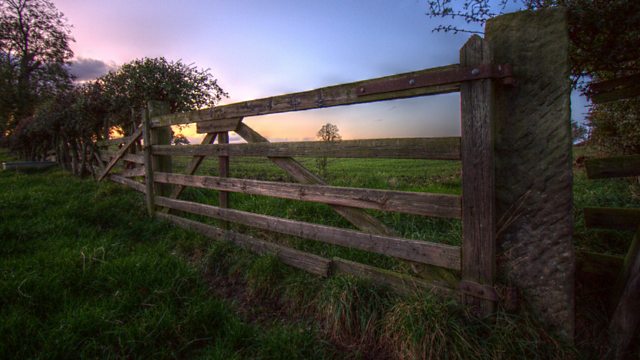 Farming Today This Week
The story of a Welsh farmer, a Scottish farmer, and English one and another from Northern Ireland. No it's not the beginning of a joke, although some English farmers might see it that way. Farming Today This Week takes a look at the Common Agricultural Policy and devolution. With agriculture now a devolved issue, governments have flexibility in how they pay subsidy to their farmers in the wake of this year's reform of the CAP. Different deals will apply in different parts of the UK, and English farmers claim they'll be worse off than their neighbours. In today's programme, Sybil Ruscoe visits a 1000 acre mixed farm on Exmoor to explore the issue.
Presented by Sybil Ruscoe. Produced by Anna Varle.
Last on