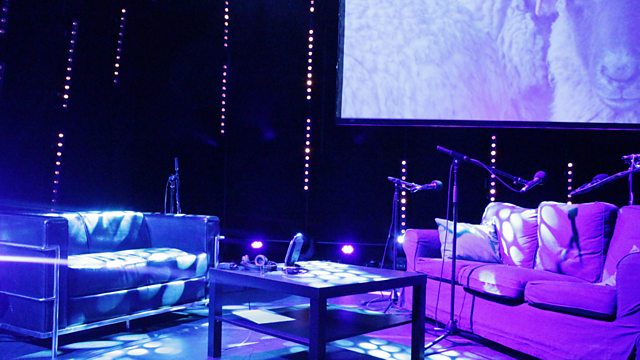 15/08/2013
Hannah Gadsby discusses her new ART show. 'Nakedy Nudes' - it's about nudes. But don't worry there is plenty of well- placed cloth and fig action for the prudish at heart.
Award winning actress, Helen Griffin explains her latest play, 'Who's Afraid Of Rachel Roberts: an unashamed, sensitive look at the life of a huge talent who was also often drunk, foul-mouthed and full of spark!
We have music and conversation in Blood Ties: the Musical - A delightfully (and morbidly) hilarious chamber musical based on a true story of a 'bachelorette' weekend gone horribly wrong..
'Good Breeding'. Comedian, poet and Radio 4 Saturday Live regular, the child-free Kate Fox, asks, 'Is it wrong not to want children?'
'Jem Rolls' - The Dynamic, funny, and utterly captivating metaphor master reminds us why he is The Godfather of Scottish Performance Poetry.
The Unremarkable Death of Marilyn Monroe - a fascinating new play, reveals the woman behind the icon and explores the many questions that surround the demise of Marilyn Monroe, by imagining what she would say to us, in that cluttered bedroom made famous by a police photograph, the hour before her death!
Music and conversation from Fringe favourite and cabaret star Ali McGregor.
Last on