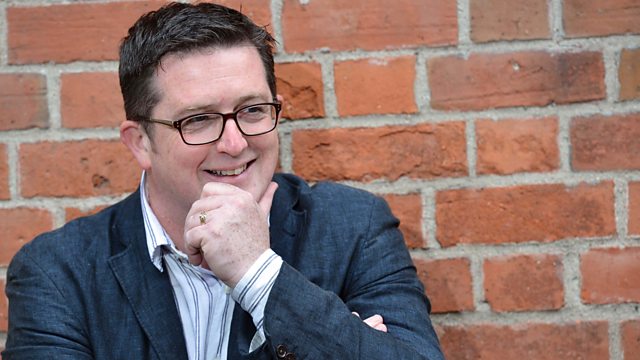 03/08/2013
John Toal looks at health, relationships, hobbies and family along with great music and chat, big interviews, fascinating people and great craic, plus recipes from Paula McIntyre.
Last on
Dark Chocolate and Cherry Cake, White Chocolate and Cherry Cream, Frozen Cherries and Hot Chocolate Butterscotch Sauce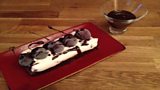 Dark Chocolate and Cherry Cake
175g chopped butter
225g dark chocolate chopped
125g light brown sugar
125g castor sugar
3 eggs
100g plain flour
100g stone cherries, halved
Melt the butter and chocolate in a heat proof bowl over simmering water.
Whisk the sugars and eggs until they are incorporated - don't whisk too much.
Fold in the flour and then the chocolate mixture.
Fold in the cherries and pour into a parchment lined cake tin and bake in a 180˚C preheated oven for 20 minutes.
Allow to cool for at least 2 hours.
White Chocolate and Cherry Cream
500ml double cream
200g chopped white chocolate
100g stoned chopped cherries
Heat 100ml of the cream in a pan until scalded.
Fold in the chocolate and remove from heat.
Lightly whip the remaining chocolate and then fold in the melted chocolate mixture and cherries.
Chill.
Pipe over the top of the chocolate cake.
Place 200g of cherries on a tray lined with parchment paper in the freezer and freeze until solid.
Chocolate Butterscotch Sauce
50g light brown sugar
50g butter
150ml double cream
150g dark chopped chocolate
Cook the butter and sugar in a pan until the sugar has melted and starts to caramelize.
Pour in the cream and bring to the boil.
Stir in the chocolate until it melts and serve.
Place the frozen cherries on the cake and pour some sauce over each slice.