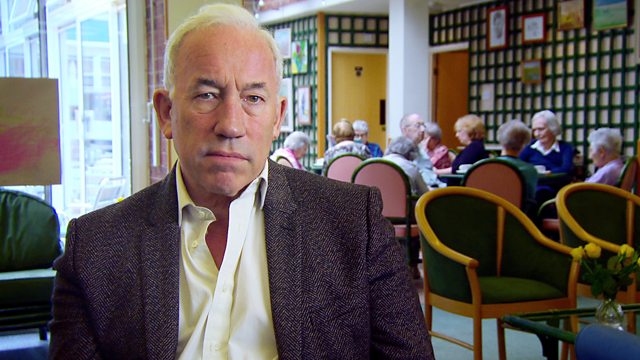 Live Music Now
Actor Simon Callow makes an appeal on behalf of Live Music Now, a charity using music and interactive performances to tackle isolation and loneliness in older people. The charity believes that music can have transformative benefits for people's quality of life.
The film features 86-year-old David, who struggled to cope after the death of his wife, the onset of dementia, and a move into residential care. His daughter Rose has watched her formerly contented, sociable father become increasingly withdrawn from all social interaction. She talks about the genuine difference that the charity's music workshops in David's care home made to his behaviour and to their relationship.
Last on
Donate now
To find out more about Live Music Now please go to: www.livemusicnow.org.uk
Or write to: Live Music Now, Music Base, Kings Place, 90 York Way, London N1 9AG
Or call: 020 7014 2829 
 
Simon Callow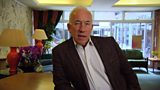 I first came across Live Music Now (LMN), when two exceptionally talented musicians came to sing and play at the care home where my mother, who has dementia, lives.

The charity trains young musicians how to use live music to boost the spirits of people who live in isolating circumstances.  Their results are tremendous. Music is medicine: it gives older people, children, and adults with special needs an uplift, connecting them again with the world. Engagement with live music and musicians can make a really striking difference to the quality of life of older people living independently, those living in care homes, and especially those who live with dementia.

The LMN musicians play anything: a bit of Brahms, a number from West Side Story, the latest pop hit. They talk to their audiences and wander among them like gipsy fiddlers. People are encouraged to join in, singing or dancing or playing maracas or tinkling triangles.

The  musicians get something out of it, too. Getting away from the sterile formality of the concert hall is liberating for them.  It reminds them that before music is art, it is communication.

After their visit, I asked my mother, who rarely speaks,  if she had enjoyed the concert.  I got an immediate and firm 'Yes'.  This seemed to me to be a real breakthrough. Live Music Now exists to help anyone in difficult or confined circumstances. It  needs vital funds to be able to provide brilliantly effective events like Songs and Scones, which brings together older people for a good chat, a bit of food and some lively music; some of them may not have seen another soul for weeks.

LMN also urgently needs support for its work with those living in care and for children with special needs and their families.  Please help it to continue this wonderful, powerfully positive service which has such a bonding and life-affirming impact on the people who take part in it.
Live Music Now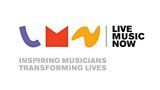 Live Music Now is the UK's foremost musician development and music outreach charity, bringing inspirational live music to those who would not normally have the chance to access it. We select the best young musicians and train them to deliver participatory performances that brighten the lives of older people.

Our participatory performances bring care homes to life, building social bonds between residents, encouraging communication and improving people's sense of self.

Live Music Now was founded in 1977 by the legendary violinist Yehudi Menuhin, who believed that the transformative power of music could inspire the least fortunate members of society. Since then, Live Music Now has provided 50,000 participative performances, reaching over 2 million people in care homes, special schools, and community settings across the country.

With your support, we can bring joy to even more people. 
Betty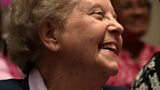 82-year-old Betty has lived in her home for 59 years. She married her husband Frank at the age of 23. Sixteen years ago, Frank died suddenly, which left Betty living alone.

Betty said, "when I lost Frank, it was very sudden and that was the biggest adjustment. Living here on my own".

Experiencing the physical effects of getting older, Betty understands how easy it can be to become lonely.

She said, "loneliness can be bad for you, because you allow yourself to get depressed".

Fortunately, Betty has attended Live Music Now concerts that are specifically put on to bring older people at risk of loneliness together to socialise.

She said, " it makes you feel part of a group and you're not isolated then at all".
David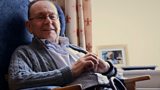 86-year-old David began to struggle after his wife of over 50 years passed away. He had been her carer over a long period of time, and felt lost without her.

His daughter, Rose said, "Well, I think he lost his purpose in life.  He began to deteriorate".

Struggling to cope, David was eventually diagnosed with dementia. Worried for her father's well being, Rose moved him into a residential home, where she knew that he'd have the care that he required. But with the move came David's withdrawal as a person.

Rose stated, "He doesn't like to socialise.  I think he finds it almost threatening". 

Thankfully, David has attended a series of Live Music Now workshops, which have helped him become more sociable but have also allowed Rose to spend quality time with her father.

Rose said, "you do get a part of your old dad back". 
Credits
| Role | Contributor |
| --- | --- |
| Presenter | Simon Callow |
| Producer | Kemi Majekodunmi |
| Executive Producer | Gill Tierney |