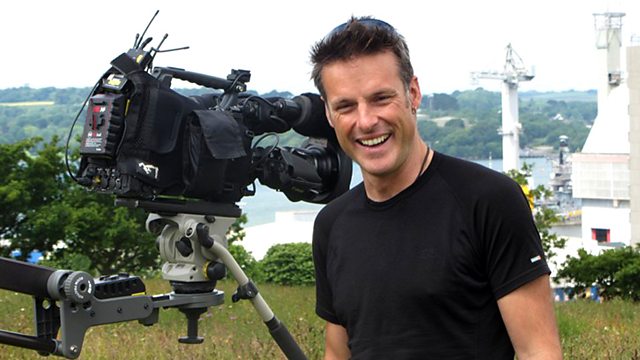 South West
Nick Baker and Sam Smith go on an urban safari to track down some of Devon and Cornwall's outstanding city wildlife.
Last on
Summer of Wildlife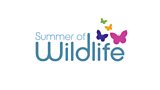 Urban Jungle is part of the BBC's Summer of Wildlife which celebrates the UK's unique and extraordinary wildlife.
Find out more about the Summer of Wildlife together with nature activities and places to go on the bbc.co.uk/summerofwildlife website.
Inside the urban jungle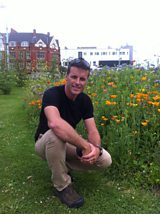 The wilder side of towns and cities in the South West is explored in Urban Jungle which looks at wildlife on our doorsteps.
Presented by Nick Baker and Sam Smith, Urban Jungle is part of the BBC's Summer of Wildlife season of programming and showcases events that will celebrate the UK's unique and extraordinary wildlife.
The aim is to inspire and galvanise people to discover more about the incredible species and habitats on their doorstep. 
Nick Baker heads to Exeter to see how the industrial landscape can be transformed into a haven for wildlife. 
He visits the Old Sludge Beds ­- sewage settlement lagoons abandoned in 1969 and now taken over by Devon Wildlife Trust.
Despite being hemmed in on all sides by motorways, they have been allowed to revert to a natural wetland habitat which is maintained by a dedicated group of volunteers.  
Now transformed in to a mixture of reeds and fresh water, the Old Sludge Beds are home to Cetti's warblers, reed warblers and hairy dragonflies.
Also in Exeter, Nick visits St Michael's and All Angels church in Mount Dinham  which is home to a family of peregrine falcons. 
As he catches up with his old birding friend, Nick Dixon, who has been watching the peregrines every week for the past 16 years the pair witness a very rare attack by the peregrines on a buzzards right above the heads of Exeter city centre shoppers.
Urban spaces
Sam Smith heads for Plymouth's green spaces and finds out that a little untidiness can go a long way.
At dawn in Ford Park cemetery she joins a group led by the Chairman of Ford Park Cemetery Trust, John Boon. He wants to show people the surprising variety of birds we have right in the middle of town by leading groups into the cemetery to map the dawn chorus.
Although areas in the cemetery such as war graves are kept very tidy, there are parts that are allowed to grow wild making it ideal for Sam to join children from the city on a Big Bug Hunt. 
Sam also visits another precious island for city wildlife in Plymouth as she heads for Penlee allotments in Stoke, where wildlife friendly gardening is benefiting the whole community.  
There she meets volunteers and staff from Diggin' It – a charity offering locals hands on experience growing veg in a wildlife-friendly way and the Horticultural Therapy Trust which uses the haven of the allotments to help people recover from injuries and illness.
Cornwall isn't necessarily the first place to spring to mind when you think of an urban jungle but it has plenty of towns and villages and they're visited by millions of people every year. 
Swifts and swans
Nick Baker visits the west side of Falmouth, where Swanpool Nature Reserve,on the edge of a housing estate has earned protected status thanks to its special habitat and the species it supports.
Of all the birds at the Swanpool Nature Reserve, it's the mute swans and their cygnets that are the star attraction.
But the male swan, or cob, is a bit of a troublemaker and Nick watches as he fearlessly defends his cygnets against just about anything that passes by  - even cars  - and joins the volunteers who help to keep the Reserve clean and safe for wildlife
Lastly, Nick joins Luke Berkley, an ecology student from Cornwall College, with a passion for swifts who wants to do something to help the decline of the species by getting a better idea of where swifts are nesting and how many there are in Newquay.
Nick joins Luke's on a ten minute spot survey around the town and discovers the simple solution helping swifts nest in urban buildings and homes.
Peregrine falcons' buzzard attack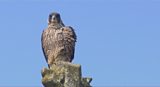 St Michael and All Angels church in Mount Dinham, Exeter, is home to a family of peregrine falcons.
After breeding this year, three young birds fledged successfully. But the two parents are still protective and have been defending their territory from other birds.
Presenter Nick Baker witnessed the adult pair launch a co-ordinated attack on a buzzard in a rare example of this territorial display caught on camera.
Watch the video feature on the BBC News website.
Credits
| Role | Contributor |
| --- | --- |
| Presenter | Nick Baker |
| Presenter | Sam Smith |
| Producer | Jo Horsey |
| Director | Jo Horsey |
| Executive Producer | Simon Willis |