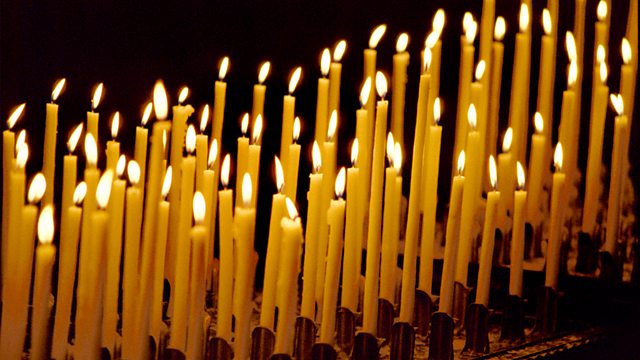 01/08/2013
A reading and a reflection to start the day with the Rev'd Edwin Counsell.
Last on
Rev'd Edwin Counsell
Good morning.  I have great memories of growing up while the Apollo space missions were in full swing in the late 60s and early 70s.<?xml:namespace prefix = o ns = "urn:schemas-microsoft-com:office:office" />
Moon landings and space walks were the big news for me and my school chums, yet the real significance of some of those events passed me by at the time.  Today in 1971, the crew of Apollo 15 gathered rock samples from the lunar surface, including a piece of the Moon's crust, proving once and for all that despite my childhood belief, it's not made of cheese, but of crystalline rock dating back perhaps 4 billion years.  The most famous 'Genesis Rock' was so called because scientists recognised they'd found a piece of the Moon's original structure, giving a glimpse of its DNA.
Astonishing discoveries such as this can invite us to ponder the big questions in life, that wonder about our very existence:
How did our universe come into being?  How did we come to be part of it? What happens at the end of human life?
Such questions are often perplexing and apply to people of all faiths and none.  And no one approach  whether it's philosophy, science or religion can claim to have a monopoly on absolute answers But in my experience pondering the nature of a God of love and compassion, healing and reconciliation, can help both to challenge and inform us on the journey.
I remember hearing John MacQuarrie, a Christian theologian who taught me years ago, saying that the things of God  "are so often confirmed in retrospect"; and those words have stuck with me ever since, as a reminder that the significance of life and faith often only become clear after time and careful reflection.  In the meantime, perhaps all we can do is ponder, wonder and keep asking the questions.
Lord, help us to see your hand at work in creation and in one another; even if that means looking beyond the obvious, sharing the insight of others or discerning the wisdom of years.  Amen.