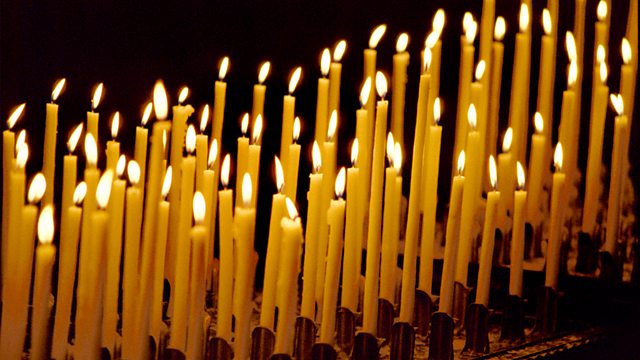 02/08/2013
A reading and a reflection to start the day with the Rev'd Edwin Counsell.
Last on
Rev'd Edwin Counsell
Good morning.  It's never nice to be called a fool.  It often means that others are laughing at us, rather than with us, and anyone who's dismissed as a fool is typecast as easily led or manipulated and, invariably, becomes the butt of someone else's joke.<?xml:namespace prefix = o ns = "urn:schemas-microsoft-com:office:office" />
Today is the Feast of St Basil of Moscow, who gives his name to the iconic cathedral in that city, with the decorated domes and pinnacles that give it the look of an exotic cake!  How ironic that the grandeur of the church that bears his name sits in such stark contrast to Basil's life of humility and poverty in the service of the poor and underprivileged.
Back in the 15th century, his peers called him a fool for bucking the trend, and challenging the people of his society to remember the needs of others as much as their own needs and, crucially, to do so in the name of Jesus Christ.
Basil's reputation for foolishness didn't stop there; on one notable occasion he apparently chastised Ivan the Terrible for his violence towards others, and for not paying attention in church!  The effect on the famous despot must have been startling though, because Ivan was amongst the mourners who carried Basil's coffin to the cemetery, when he died in 1552.
In a world where many of us worry constantly about the opinions of others and how we might be perceived, it's sometimes no bad thing to hold a line that's different from those around us.  Speaking out when we believe things are unfair, or just plain wrong might make us foolish in the eyes of some, but it can at times be the right thing to do.
So Lord, as we remember Basil, the 'fool for Christ', may we face up to the opportunities and challenges of our lives and, in so doing, may we have courage to recognise all that is right, and act upon it, even when to do so seems utter foolishness; and may we know that folly to be the wisdom that flows from your grace and the gifts of your Spirit.  Amen.