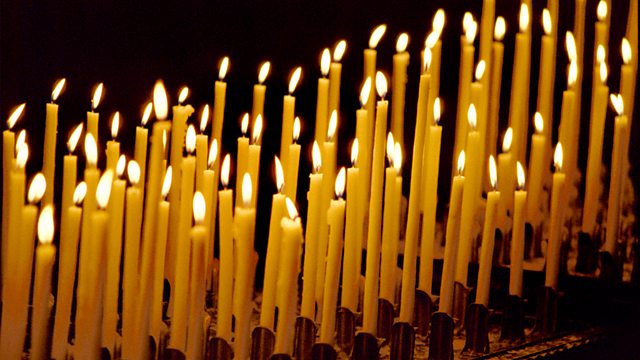 31/07/2013
A reading and a reflection to start the day with the Rev'd Edwin Counsell.
Last on
Rev'd Edwin Counsell
Good morning.  High summer seems to be the invitation to dust off the tent in the attic and go camping.  The tent has become the stock item for those attending music festivals, but for many people, camping is the preferred choice of summer holiday.
On this day in 1907, a very different sort of camp was held for the first time.  Robert Baden-Powell, remembered as the founder of the Scouts, set up the Brownsea Island Scout Camp at Poole Harbour in Dorset…and the Scouting movement was born.
He took a group of lads from very different backgrounds, some from the local community in Dorset and others from top public schools, and showed them that they could work together, encourage one another, and have fun.
And it was out of this first 'experiment' that Baden-Powell wrote the definitive guidebook for the movement, called 'Scouting for Boys', which outlined life-skills and personal values, while warning of the perils of drunkenness, gambling and swearing, not to mention the wiles of the opposite sex!
These days, Scouting embraces young people regardless of gender as well as background, and it's come a long way from the time when Baden-Powell's instructions were confined only to boys.
The current Chief Scout is Bear Grylls, who many people know from his exploits on TV, surviving in the harshest environments the world has to offer.  He was once asked what he loved about Scouting, and his response was to use some words his Dad said to him when he was young: "Follow your dreams and look after your friends."
In a generation where we celebrate the cult of the individual so often and where personal attainment is invariably prized, I reckon it's encouraging to remember and celebrate any movement that looks to develop the very best of the gifts that any of us possess, and find ways of using those gifts in the service of others.
So today, Lord, give us minds that are filled with possibilities, hearts that are open to every prompting of your Spirit, and lives that embrace one another in your name.  Amen.