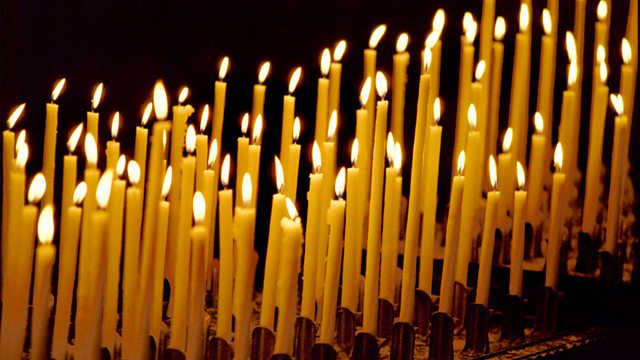 29/07/2013
A reading and a reflection to start the day with the Rev'd Edwin Counsell.
Last on
Rev'd Edwin Counsell
Good morning.  This anniversary of the death of anti-slavery campaigner William Wilberforce in 1833 marks the passing of a man whose influence can be seen in the equality and dignity that many of us take for granted in our society today.
His memorial in Westminster Abbey marks both his influence and his faith, yet, ironically, Wilberforce died just three days after hearing that the act which abolished slavery in most of the British Empire was guaranteed passage through Parliament. 
It seems incredible that a civilised society could tolerate the barbaric abuse and indignity of the slave ships, and the wretched legacy of that sad chapter of human history.
Yet it took the tremendous determination and commitment of Wilberforce, his comrades and countless other unknown individuals, taking a stance  against a tide of convention; and declare that the colour of our skin or the features of our faces, just like our attitudes or our values, simply mark out our uniqueness as a part of God's creation, made as we are in his image and likeness.
Wilberforce's legacy goes further, however, as he committed his energies to improving the education and health care of the poorest and most vulnerable children of his day, to increase their life chances.
Driven by a faith that saw all of these things as forms of slavery to poverty or social convention, Wilberforce believed in and sought to build a society where all might be liberated.
Yet it's a sobering thought that despite the legacy that his name inspires, the modern-day slavery of human trafficking and child poverty still haunts many parts of the world today, even touching our own society; and while many battles to secure basic rights and freedom have been won, the war to recognise the dignity of all goes on.
So Lord, in our world with its contrasts of poverty and plenty, freedom and slavery, give each one of us a lively conscience, and the courage to see through the conventions of our world, to find the truth, liberty, justice and freedom that is your will for everyone today.  Amen.