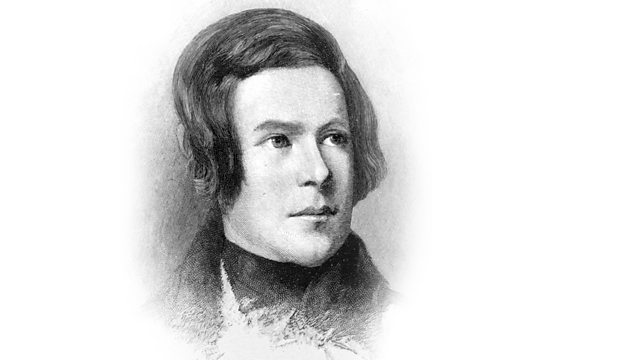 When Robert Schumann abandoned his legal studies, the world may have lost a lawyer, but it gained one of the freshest, most distinctive musical voices of the 19th - or any other - century. In this 70th anniversary week of the programme, Donald Macleod explores the work and life of this prototypically Romantic composer, who drew his inspiration as much from literature and the dramas of his own life as from the music of the composers he revered - above all, Bach, Beethoven and Schubert.
Largely self-taught, Schumann immersed himself in one musical medium until he felt ready to move on and tackle another. So this week's programmes look in turn at his five major fields of compositional activity: solo piano; song; chamber music; music drama; and music for orchestra.
Schumann's first serious venture into chamber music came in 1842, and it was an exceptionally productive one: two piano quintets, three string quartets and a set of Phantasiestücke for piano trio. The first quintet is one of Schumann's most popular works and has a truly symphonic sweep. By contrast, the quartets are intimate and discursive. Ten years on, Schumann was half-way through an ill-fated post as Director of Music for the city of Düsseldorf. Perhaps it was the increasingly unsatisfactory nature of his encounters with the local symphony orchestra, of which he was now the conductor, that spurred him to an intense, late burst of chamber-music composition, including the strange and elliptical Märchenerzählungen.
Last on