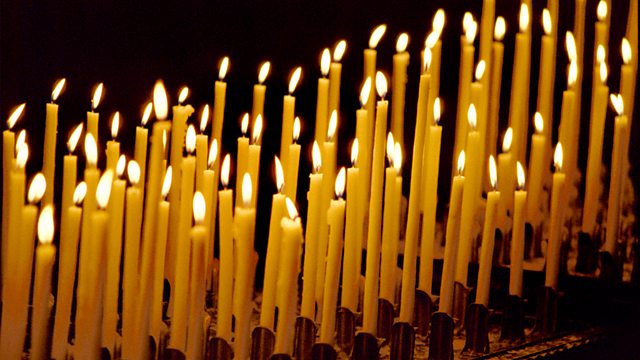 08/08/2013
A spiritual comment and prayer to begin the day, presented by the Revd Scott McKenna.
Last on
Scott McKenna
Good Morning.
Over the past twenty years of my ministry the most frequent pastoral issue  I have encountered is that of divorce or separation.   Twelve years ago Nicole Kidman and Tom Cruise announced the end of their ten year marriage.   Some years later, Kidman described the time immediately following the end of her relationship as 'the loneliest, loneliest existence.'   Other celebrities have said similar things.   Following his divorce from Reese Witherspoon, the American actor Ryan Phillippe said that the breakdown of his relationship took him to 'the darkest, saddest place [he'd] ever been'.   Emma Thompson said of divorce it is a 'ghastly, painful business.'   Following her separation from Kenneth Branagh, she said, 'I don't think I did stay sane.'
The sentiments expressed by these celebrities are no different from those I've heard many times.   When a partner whom you love deeply walks out, it is no cliché to say that your world falls apart.   You can lose your sanity and say and do things that are far removed from who you are.   In a literal sense, your heart aches and you probably live with the belief that you have failed. 
It is right that destructive relationships are brought to an identifiable end.   The pain which accompanies a break up can lead to a personal breakdown and the road to health may be a long one.   There are instances in the Bible of people living through darkness in which God seems absent.   Faith is holding on to God in that darkness.
                                God of compassion,
                                there is no darkness too dark for You.
                                Grant us Your strength when we are tested to our limit.
                                Amen.