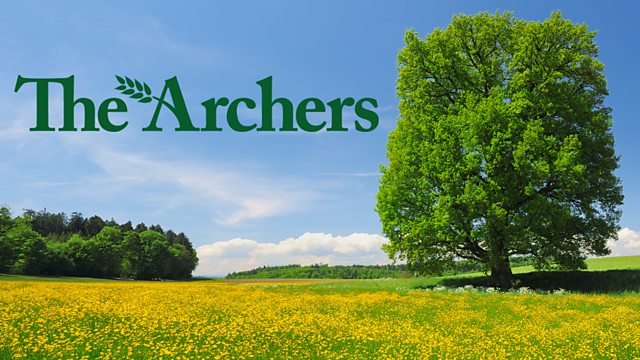 09/08/2013
Jolene tells Mike that she and Kenton are getting married at Lower Loxley. Later Jolene mentions to Lilian that Kenton's asking Jamie to be his best man.
Mike's relieved to hear from Brenda that she's back in the country, safe and sound. When Oliver asks where she's been, Mike says she's been travelling around Europe.
Ian learns from Oliver that they're hoping to hire a temporary manager to run Grey Gables while he and Caroline are away.
Helen and Ian have a catch up. Ian's relieved that Caroline's back at work. Officious Lynda was taking advantage of Oliver's relaxed attitude. When Ian mentions he's disappointed that Rob couldn't join them as he'd hoped, Helen makes an excuse and heads off early.
She immediately goes over to Rob's where she tells him they can't keep avoiding each other. When Rob says her friendship means so much to him, Helen says it's a bit more than friendship - she wants to be with him. Rob wants to be with her too - but he needs to sort things out with Jess. Helen knows it's complicated, but she's spent the last couple of weeks longing for him. They kiss and Helen tells him how much she's missed him.
Last on
Credits
| Role | Contributor |
| --- | --- |
| Writer | Caroline Harrington |
| Director | Kim Greengrass |
| Director | Sue Wilson |
| Producer | Julie Beckett |
| Editor | Julie Beckett |
| Kenton Archer | Richard Attlee |
| David Archer | Timothy Bentinck |
| Ruth Archer | Felicity Finch |
| Elizabeth Pargetter | Alison Dowling |
| Pat Archer | Patricia Gallimore |
| Helen Archer | Louiza Patikas |
| Tom Archer | Tom Graham |
| Brian Aldridge | Charles Collingwood |
| Ian Craig | Stephen Kennedy |
| Lilian Bellamy | Sunny Ormonde |
| Jolene Perks | Buffy Davis |
| Kathy Perks | Hedli Niklaus |
| Emma Grundy | Emerald O'Hanrahan |
| Neil Carter | Brian Hewlett |
| Mike Tucker | Terry Molloy |
| Oliver Sterling | Michael Cochrane |
| Caroline Sterling | Sara Coward |
| Kirsty Miller | Annabelle Dowler |
| Rob Titchener | Timothy Watson |
| Martyn Gibson | Jon Glover |
| Anthea | Joanna Brookes |