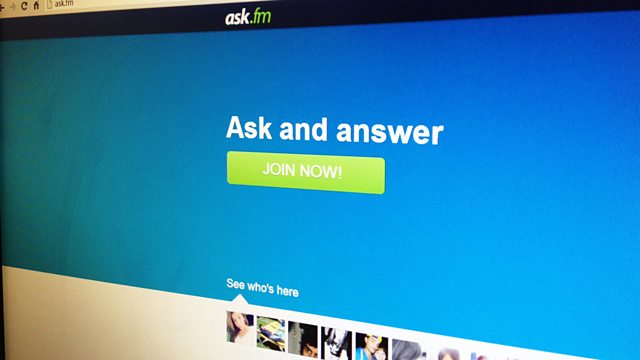 07/08/2013
Morning news and current affairs. Including Sports Desk, Weather and Thought for the Day.
Last on
A rundown of stories from Wednesday 7 August including programme highlights and comment.
Life Inside 'Islamic State': Diaries
In today's programme
What's the appeal of websites such as ask.fm, and what can be done about online bullying? A UKIP politician has been caught on film saying British aid should not be sent to "bongo bongo land". And we hear from the choir making songs out of complaints.
0900

Our editors this morning were Terry O'Neill and Andrew Bryson. Coming up next on Radio 4: What is the point of lawns? Have a good morning.




0855

A consumer survey suggests it is not unusual to find objects other than food and drink in the fridge. Sali Hughes, Guardian writer and broadcaster, and Angela Hartnett, a Michelin starred chef, who runs the Murano restaurant in London, give their reaction to the revelation.




0850

Rushanara Ali, the Shadow International Development Secretary and Laura Pidock, from the charity and campaign group, Show Racism the Red Card, join us now to react to our earlier interview with Godfrey Bloom.




0843

Today a campaign, backed by the Olympic and world champion, Mo Farah, will deliver a petition to Downing Street asking David Cameron to not go ahead with plans to close the accounts of about 80 money-transfer companies due to concerns that some of the funds could be connected to money laundering or terrorism. The Today programme's Mike Thomson reports.



See more live updates