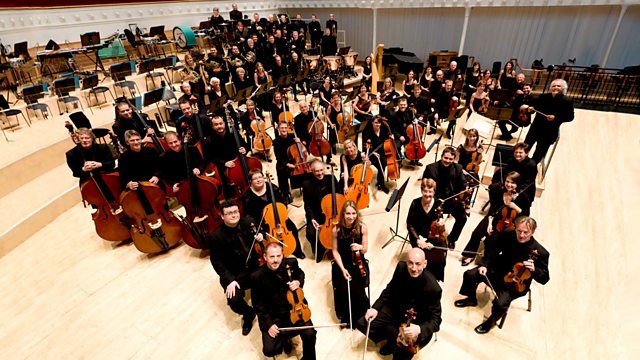 Prom 28: J Strauss II, MacMillan, Beethoven
With Louise Fryer- a second chance to hear violinist, Vadim Repin, the BBC Scottish Symphony Orchestra and Donald Runnicles at the BBC Proms. Music includes a performance of James MacMillan's Violin Concerto.
Presented at the Royal Albert Hall by Petroc Trelawny
Johann Strauss II: By the Beautiful Blue Danube - waltz
James MacMillan: Violin Concerto
at c. 2.40pm
Beethoven: Overture 'Coriolan'
Beethoven: Symphony No. 5 in C minor
Vadim Repin (violin)
BBC Scottish Symphony Orchestra
Donald Runnicles (conductor)
A renowned interpreter of Austro-German repertoire, Donald Runnicles opened this concert with arguably the most famous waltz in the world - The Blue Danube - and this Proms ends with the symphony which has one of the most recognisable openings of all time, Beethoven's Fifth.
James MacMillan's Violin Concerto, which was premiered by Vadim Repin in 2010, is the centrepiece of the concert. The concerto is influenced strongly by Scottish traditional music, as the composer says "Fiddle music has long been under my skin, and in writing a violin concerto it is inevitable that it would rise up to the surface. Its roots are in song and dance, and these most ancient modes of expression and storytelling are at the heart of my new work."
Plus Igor Levit performs Beethoven's 'Hammerklavier' Piano Sonata no.29 in B flat major, Op.106.
Last on