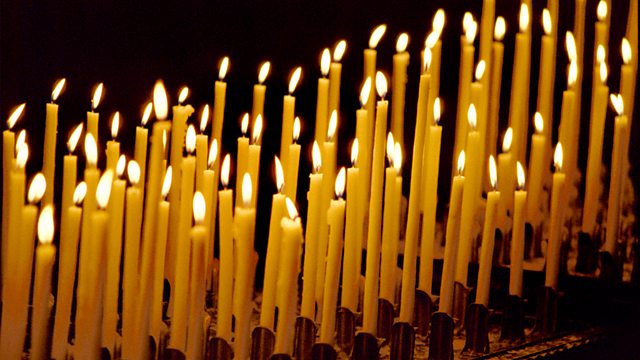 07/08/2013
A spiritual comment and prayer to begin the day, presented by the Revd Scott McKenna.
Last on
Scott McKenna
Good Morning.                                                 
26 years ago today Lynne Cox, a 30 year old American from Boston, swam across the Bering Strait from the United States to the Soviet Union, a distance of 2.7 miles.    She swam with absolute elation through the clear, icy, grey-blue water.   Accompanied by her team, Lynne was met half way by Soviet sailors.   With half a mile to go, she remembers looking up and seeing little black dots in the distance knowing that these were Soviet people.    Once ashore, she was greeted by cheering Russians.  
President Gorbachev said, ' She proved by her courage how close to each other our peoples live.'   Yet, speaking of her experience, Lynne made special mention of an Inuit woman who had handed her a bouquet of wild flowers gathered from her village on the Siberian mainland, the same species she had seen on the Alaskan mainland:  magenta fireweed, turquoise forget-me-nots, lavender wild asters, and goldenrod.   With tears in her eyes, the woman spoke of her family living on Alaskan soil and that one day she hoped they might see each other again.   With tears in her eyes, Lynne hugged her.  
This is an inspirational story of our shared humanity, of mutual respect and the supreme value of love and kindness.   It is a sober reminder that we all suffer and that through our own suffering we can better empathise with others.
Holy God,
help us to discern in others
the beauty of their humanity,
the sacredness of their breath,
and the holiness of their story.
Amen.