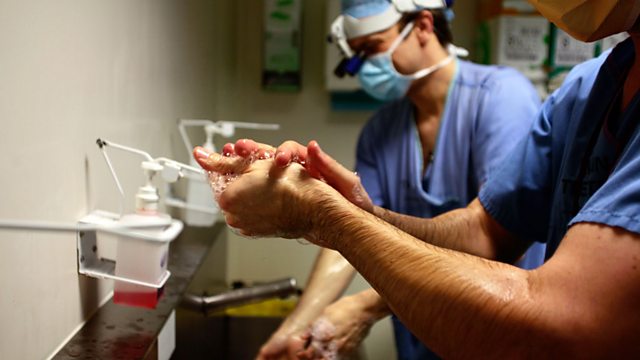 06/08/2013
Morning news and current affairs with Justin Webb and James Naughtie, including:
0810
Plans to create a culture of "zero harm" in the NHS in England are to be set out later. Dr Kick Pace, clinical director of theatre and anaesthetics at the Greater Glasgow and Clyde health board, explains the idea, and Julie Bailey, whose mother died at Stafford Hospital and who founded the campaign group, Cure the NHS, reacts to the proposals.
0821
Author James Scudamore's new book Wreaking is an old asylum that is in part inspired by Severalls psychiatric hospital in Colchester, which is hopeful of imminent redevelopment. The Today programme's Nicola Stanbridge went with James to look at the derelict asylum.
0832
There is strong criticism of foreign aid charities on the front page of the Daily Telegraph this morning. The chairman of the charity commission William Shawcross has told the paper that disproportionate salaries risk bringing the wider charity world into disrepute.
Last on
A rundown of stories from Tuesday 6 August including programme highlights and comment.
So you think you know the Today programme?