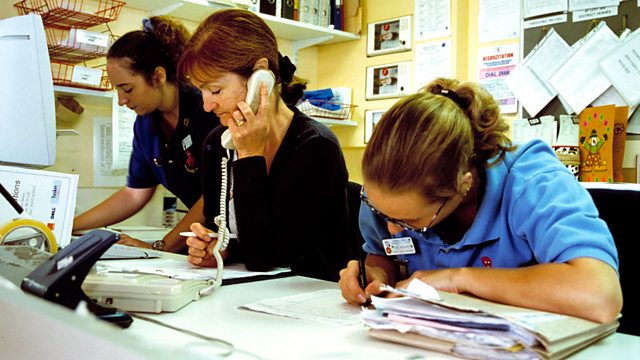 05/08/2013
Morning news and current affairs with Evan Davis and Justin Webb. Including:
0810
Zero-hour contracts are much more prevalent than previously thought, according to research from the Chartered Institute for Personnel and Development. Rochelle Monte, a domiciliary care worker who is on a zero-hour contract, and Peter Cheese, chief executive of Cipd, bring the issue with zero hour contracts to light.
0818
Council officials in Newport are trying to discover who planted cannabis in flower pots put out to brighten up the city. More than 20 of the illegal plants were discovered nestling amongst begonias and petunias in the street flower displays. But by the time police were told and went to examine the specimens they had already been harvested.
0823
The new star of Doctor Who has been unveiled as The Thick Of It actor Peter Capaldi. Julia Raeside, TV writer for the Guardian, and Carole Ann Ford, who played the Doctor's first-ever companion, his granddaughter Susan Foreman, give their reaction to the news.
Last on
A rundown of stories from Monday 5 August including programme highlights and comment.
John Humphrys meets John Lydon
In today's programme...
Robert Mugabe begins his seventh term as President of Zimbabwe today. One of Scotland's most senior Catholics has apologised on behalf of the Church for decades of physical and sexual abuse. And Peter Capaldi has been announced as the new Doctor Who.
0900

Our editors this morning were Heba Ayoub and Lewis James. Coming up after the news, Robert McCrum presents Thou Shalt Not Bore. Thanks for listening.




0855

The world's first lab-grown burger is to be unveiled and eaten at a news conference in London on Monday. Alex Renton, food policy journalist and author of the forthcoming book Planet Carnivore, and Joanna Blythman, investigative Food journalist and author of What to Eat, discuss whether the technology promises a future of ethical meat.




0846

More than a million UK workers are on zero-hours contracts with no guarantees of shifts or work patterns - four times official estimates, research suggests. Vidhya Alakeson, deputy director at Resolution foundation, and Colin Angel, policy director at UK Home Care Association, discuss the ethics of zero-hour contracts.




0843

Robert Mugabe begins his seventh term as President of Zimbabwe today. For the past five years, Zimbabwe has experimented in cohabitation - with Mr Mugabe as president and Morgan Tsvangirai, leader of the opposition MDC, as Prime Minister. Douglas Mwonzora, an MDC spokesperson and former MP, describes the current mood in Zimbabwe.



See more live updates