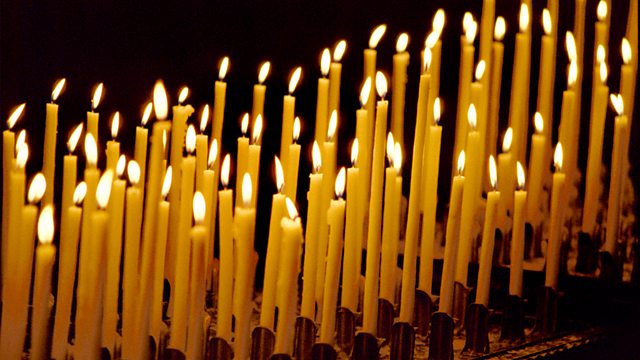 05/08/2013
A spiritual comment and prayer to begin the day, presented by the Revd Scott McKenna.
Last on
Scott McKenna
Good Morning 
Today is a bank holiday in Scotland.   The word 'holiday' draws me back to a few days in July spent in a cottage in Edinbane on the shores of a loch on the Isle of Skye.   Writing in his diary of this northwest wing of the island, James Boswell said that he had entered into an enchanted world 'where sea and land and sky conspire to steal your heart and take your breath away.'   At its best, a holiday is an escape into another world, a more human world, one in which we get the opportunity to rest and regain our sense of self, of who we are and what matters to us.
While on Skye, I read about the lost interview with the artist, Henri Matisse.   Speaking in 1941, he described colour as a force and his pictures a collision of four or five colours giving a sense of energy.   What struck me about Matisse was the power of his imagination.  Crucially, he said, 'When I put green, it doesn't mean grass.   When I put blue, it doesn't mean sky.'  
It is the power of imagination which enables us to encounter God and lift us into the enchanted world of the Holy.   We need to take time away from everyday work and busyness in order to come into contact with the Spirit that is always around us.   In being still, we allow God's secret presence to be revealed and the moment becomes a sacrament.  
                                                Sacred Spirit, may we feel Your Presence
                                                in the wind upon our face,
                                                in the mist over silent hills,
                                                in the ground beneath our feet.
                                                Amen.