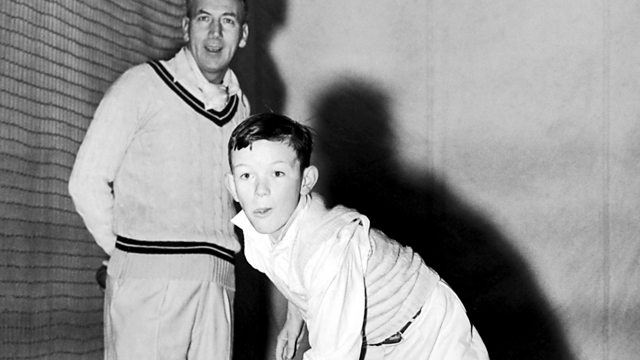 The Gover Way
In 1989 the doors closed for the last time at Alf Gover's Cricket School in East Hill, Wandsworth, South London.
Writer Charlie Connelly, an alumnus of the legendary coaching venue, explores the extraordinary global legacy of this outwardly charmless but inwardly magical building and the extraordinary man who ran it.
Alf Gover enjoyed a distinguished career as a fast bowler for Surrey and England during the 1930s, but it was the cricket school he gave his name to in 1938, and which changed little over the next half century, that made his reputation as, in the words of Wisden, "cricket's Mr Chips".
From legends of the game like Viv Richards and Garry Sobers to Sunday afternoon sloggers and uncoordinated schoolboys, Alf Gover would devote exactly the same level of attention to their straight bat and high left elbow.
The claustrophobic, gas-lit, draughty south London venue became a mecca to players from all over the world - even Harold Pinter had a picture of himself batting at the Gover school hanging over his desk, while a young John Major would save up his pocket money for lessons from the master.
Featuring archive recordings and interviews with Nicholas Parsons, Sir Trevor McDonald and former Surrey captain Mickey Stewart, as well as family members and cricket people from all levels of the game, Charlie argues that Alf Gover deserves to be remembered as one of the greatest English cricket figures of all time.
Presenter: Charlie Connelly
Producer: David Prest
A Whistledown production for BBC Radio 4.