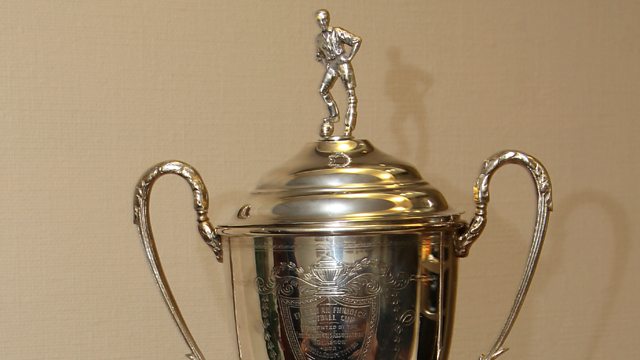 Cupa Eilean an Fhraoich at 80
Coinneach MacLeòid, cathraiche Comataidh Farpais Cupa Eilean an Fhraoich, a' toirt ceum tro eachdraidh na farpais ball-coise ainmeil a tha seo, còmhla ruithasan a chluich agus a bha mar phàirt den fharpais. Tha an fharpais tarraingeach, cliùiteach, a thoisich air taobh siar Leòdhais ann an 1933 am measg sgiobaidhean dùthchail, a' comharrachadh 80 bliadhna bho chaidh a chluich airson a' chiad uair. Kenneth Macleod, chairman of the Eilean an Fhraoich competition committee, traces the history of the Cup along with those who took part in the competition. The competition, which began in 1933 on the west side of Lewis, is one of the most famous and attractive Cups in the Lewis and Harris football calendar and this year celebrates its 80th anniversary.
Producer Mairi Matheson.