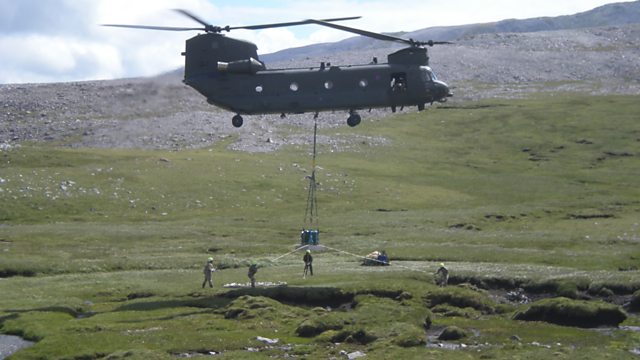 03/08/2013
Is there a wild place in Scotland you've always wanted to visit but never found time to go? Mark Stephen kicks off a new series on Out of Doors this week called One Place I've Never Been, with an ascent of one of Scotland's most beautiful mountains, Suilven in Assynt. But after a tiring kayak across two lochs to the foot of the mountain, can he actually reach the top?
Also on the programme...
The chief executive of the Cairngorms National Park reflects on his first few months in the job.
Why knife legislation could be damaging some rural businesses.
Euan McIlwraith hears concerns that hill farming in Scotland could be in terminal decline.
Testing Glenmore Lodge's new mountain bike track ahead of this weekend's Cairngorms Bike Festival.
Building a memorial at Scotland's most remote war grave.
Plus, three artists inspired by the natural environment.
And the terns putting recycled mussel farm rafts to good use.
Last on