Why does a magnetised needle face north?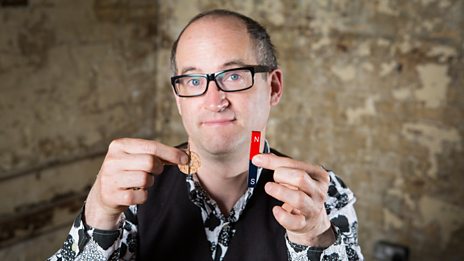 Mark demonstrates how to magnetise a needle in order to create your own working compass.
Buy online
Available on: Video download
From one supplier: iTunes
Dara O Briain's Science Club tweets
Tweets from the official BBC Science Club account.
Content from Twitter. Learn more about content from Twitter.
RUN BY THE BBC AND PARTNERS
WED 11 DEC

Recycle For Greater Manchester

WED 11 DEC

Grosvenor Museum

FRI 13 DEC

RSPB Coombes Valley