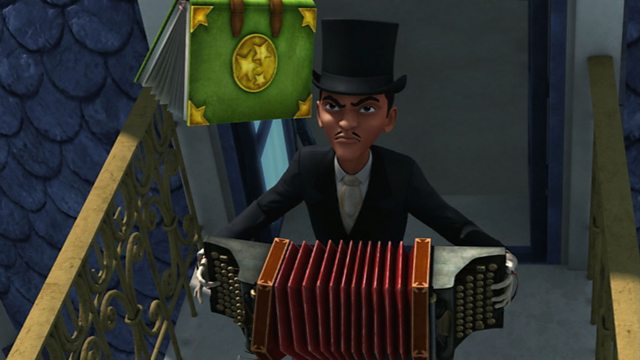 Planaid na Leabhraichean/The Planet of Libris - Part 2
Dè idir a tha tachairt dhan a phlanaid seo?! Tha muinntir a phlanaid air an beo-ghlachdadh le leabhraichean. Ach tha an cuid leabhraichean air fad a sgeith a mach as a leabhar-lann. Dè ni iad as an aonais! An t-àm cuideachadh fhaighinn 'on Phrionnsa.
What is happening on this planet, where, lately, books have started flying away and disappearing? Who is bent on depriving the inhabitants of reading material? Time to get some much needed help from the Little Prince.
Last on