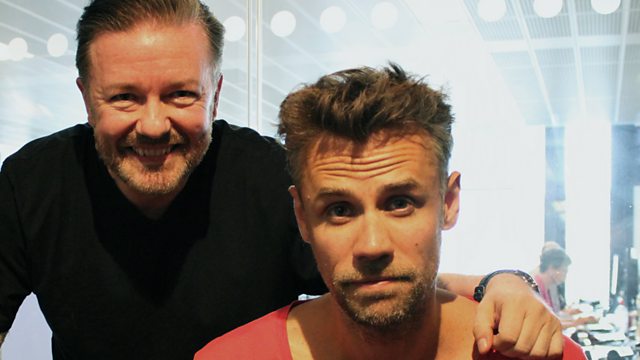 29/07/2013
Richard speaks to Sir Mark Walport the UK's Chief Scientific Advisor he tells Richard exactly what his role entails and discusses the controversial issues he's had to deal with so far such as homeopathy medicine, bee killing pesticides and stem cell research - he tells Richard it's important to engage the public in discussions.
Ricky Gervais joins the show to talk about his YouTube series "Learn Guitar with David Brent" which has had more than 2 million hits - Ricky talks about the rumours about being inundated with requests from record companies to make an album. Ricky also performs a track "Life On The Road" as David Brent - the video can be seen here; http://www.bbc.co.uk/programmes/p01dfcm4
And Richard is joined by Sue Nelson - writer & broadcaster, co-founder of the Space Boffins podcast, and editor of The Biologist magazine...& evolutionary biologist, writer & TV presenter Simon Watt for Bacon's Theory discussing the science stories of the week.
Last on