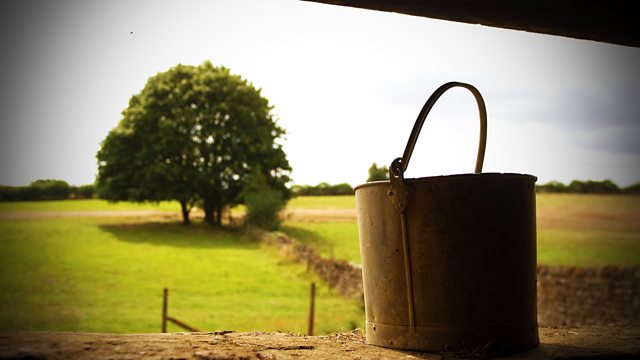 01/08/2013
Kathy's on the phone to Pat when Martyn walks in. She tries to cover up but he knows it's a personal call and says her excuses are demeaning.
Martin and Kathy look at menus. There are two options: increase the number of customers or put prices up. Kathy points out that increased prices will drive people away. In that case, Martyn suggests serving smaller portions.
Tom calls Rob and asks if he fancies coming over for a beer. Cautious Rob asks if Tom would mind meeting at the Bull instead so that he can get something to eat.
Tom asks how things are going at the dairy. Rob implies that Brian can be difficult. Tom recalls his own experiences of working with Brian, who has been a good sounding board for Tom's ready meals. Tom's pleased that Bellingham's has asked for another extra delivery.
Rob wonders whether Tom's going to increase production now. Tom agrees it's the right thing to consider. Tony arrives and overhears. He can't believe that Tom will increase production without a firm order. Rob chips in with suggestions, but Tony's wary of his support for Tom.
Back at home, Tony and Pat are not happy. Who does Rob Titchener think he is sticking his nose in to the family's business? And not just with Tom...
Last on