Jonathon Porritt

Jonathon Porritt CBE is a British environmentalist and author who first got involved with environmental issues in 1974; the same time as becoming a teacher in a West London comprehensive. Ten years later, Jonathon left teaching to become Director of Friends of the Earth where he stayed until 1991, just prior to the Earth Summit in Rio de Janeiro in 1992 – which he found a life-changing experience.

 
Jonathon is Co-Director of the Prince of Wales's Business & Sustainability Programme, and was Chair of the UK Sustainable Development Commission for nine years until 2009.  In 1996 he set up Forum for the Future, an organisation which works with business, government and others to inspire a sustainable future.

Pavan Sukhdev

Pavan Sukhdev is Founder-CEO of GIST Advisory, a specialist consulting firm which helps
governments and corporations discover, measure, value, and manage their impacts on natural and human capital.  He is a Visiting Fellow at Yale University, where he was awarded the 2011 McCluskey Fellowship and wrote his book "Corporation 2020".

 

He is a Goodwill Ambassador for UNEP.  Earlier he was Special Adviser and Head of UNEP's Green Economy Initiative, and lead author of their report "Towards a Green Economy".  He was also Study Leader for the G8+5 commissioned project on The Economics of Ecosystems and Biodiversity ("TEEB"). Pavan is also one of the recipients of the 2013 Gothenburg Award for Sustainable Development, where he has been recognised for his work in the area of 'Nature's services and ingenious solutions'.
Learn about habitats with The Open University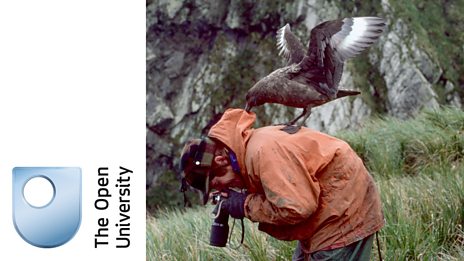 Explore the twists and connections of natural life in four different UK habitats.
Podcast
The BBC Natural History Unit produces a wide range of programmes that aim to immerse a listener in…