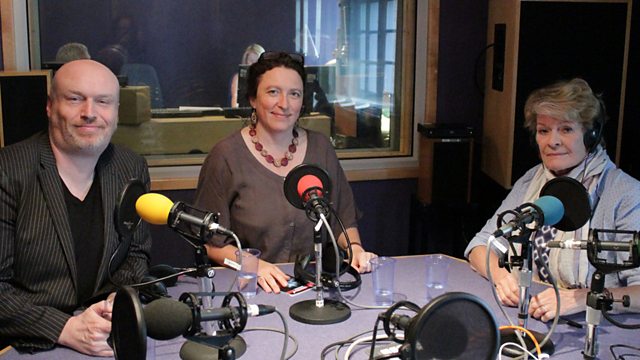 31/07/2013
Janice Forsyth is looking ahead to the Edinburgh Fringe Festival with Mark Ravenhill, who will make this year's opening address at the first formal opening event for the Fringe for five years.
Dame Janet Suzman and writer Lara Foot talk about their experience of making Solomon and Marion, which is being performed as part of the South African season at the Fringe, and which was inspired by Dame Janet losing a friend and fellow actor to the violence in South Africa. We also hear Dame Janet perform an extract from this production live in the studio.
We will also hear about another Fringe production, the Olivier award winning No Direction, written and starring Albert Welling, and directed by Bob Golding.
For those wanting to get out of Edinburgh - there's plenty going on in the rest of Scotland too! The Deveron Arts Room to Roam festival in Huntly, Aberdeenshire is billed as three days of "walking, exploring, art, music, dancing, workshops and more". This year, Simon Yates, the mountaineer featured in Touching the Void headlines and takes part in an environmental art project with artist Stuart McAdam. Stuart and festival organiser Claudia Zeiske join Janice in the Studio.
And at Eastwood Park Theatre just outside of Glasgow, Oscar Wilde's Birthday of the Infanta is being performed by Deaf Youth Theatre. Artistic director Gerry Ramage and young performers Ciaran Stewart and Claire Clark tell us more.
Last on