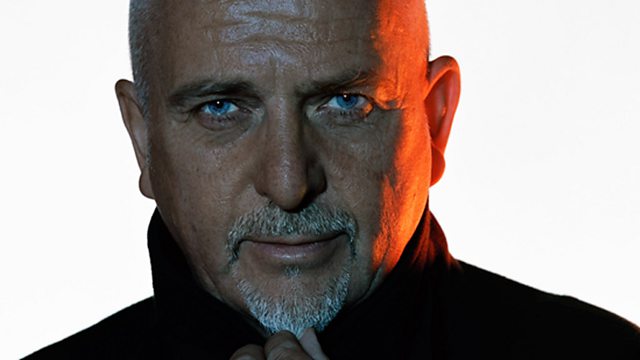 Peter Gabriel, Gilberto Gil, Keith Allen, Arthur Smith, Roopa Panesar, Malawi Mouse Boys, Carminho
Nikki's Shaking The Tree with musician Peter Gabriel, without whom, there would be no WOMAD. With several like-minded souls, Peter started the festival back in 1982. Since then, WOMAD has gone from strength to strength - as has Real World, the record label he set up to give exposure to great world music artists.
Activist turned Brazilian minister Gilberto Gil recently took to the stage in Egypt and is now at WOMAD. He tells Nikki about his 50 year quest to marry music and politics.
Nikki digs a Shallow Grave for actor, broadcaster and seasoned festival lover Keith Allen, who'll be sharing his thoughts on world music and what attracts him to a festival as eclectic as WOMAD.
And watch out - Arthur Smith's on the loose, sampling some of the delights that the festival has to offer.
Nikki plucks a string or two with musician Roopa Panesar, who is regarded as one of the finest Sitar players to emerge on the UK Indian music scene. As well as performing, Roopa also teaches the sitar and works to inspire the next generation of Indian classical musicians.
We have music from The Malawi Mouse Boys; a group of villagers who have been writing and playing music together since they were children. When not strumming on rudimentary guitars made from recycled scrap-metal parts, these young musicians make a living selling the local delicacy - mice on sticks as snacks for passing travellers - hence their name. They perform 'Palibe' and 'Kunvera' from their album 'He is #1'.
And on the stage with them is Portugal's brightest new Fado star, Carminho, who, after attending university and travelling the globe, realised that singing the music of her homeland was her calling in life. She performs 'Escrevi Teu Nome No Vento' from her album 'Alma'.
Producer: Sukey Firth.
Last on
Peter Gabriel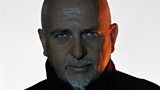 'And I'll Scratch Yours' is released on Monday 23rd September on Real World.
Peter's 'Back to Front Tour' kicks off in September. He's playing London's 02 Arena on Saturday 21st and Sunday 22nd, Hydro, Glasgow on Tuesday 24th and MCR Arena, Manchester on Friday 25th.
Keith Allen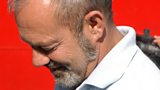 Seasoned festival-goer Keith Allen shares his WOMAD experiences with us.
Listen to Loose Ends anytime, anywhere.