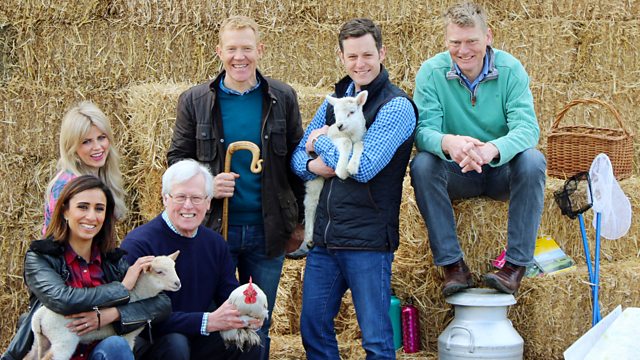 Shetland
Ellie Harrison and Adam Henson head for the Shetlands, the most northerly inhabited place in the UK. Ellie meets the islanders farming seaweed to eat, tries her hand at an ancient Viking version of chess and goes in search of one of the UK's rarest birds - the red necked phalarope.
Adam gets up close to rare native Shetland cattle and sheep, then takes a twirl with a dancing pony. And Tom Heap reports on how a new approach to animal inspections is helping improve welfare on farms.
Last on
Ellie and the rare birds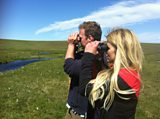 Ellie Harrison goes in search of one of our rarest birds, the red-necked phalarope.  These waders are known for their sexual role reversal with the brightly coloured females abandoning their eggs to search for a new mate, while the male looks after the nest.   The small island of Fetlar is home to 90% of the UK population of the species during the summer months.  While on the island, Ellie also takes the opportunity to hunt for another famous Shetland resident – the otter.
Find out more about the red-necked phalarope
Racing and dancing Shetland ponies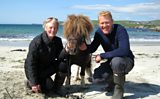 In years gone by the sturdy frame and small size of the Shetland pony made them perfect for working the land and even helping in the mines.  These days they're being used for a much cuter and entertaining purpose – racing and dancing!  Adam Henson meets the young jockeys training for the Shetland Pony Grand National. He gets a sneak preview as three young Shetland riders put their ponies through their paces. Then Adam meets a celebrity of the equine world - Socks.  This Shetland pony stallion is famous world-wide after racking up more than seven million YouTube hits with his moonwalking skills.
Shetland seaweed farming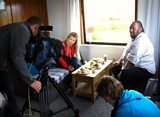 On the beaches and rocks of Shetland you will see an abundance of seaweed.  It has been used for fertilising the land and feeding animals for generations.  But an island couple have been so impressed by its taste that they have started to farm it.  Ellie takes to the water to help with the harvest and samples the products it can be used in – including scones, cheese and fudge.
Animal Welfare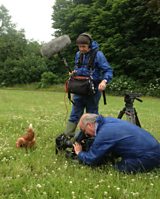 Welfare standards have become increasingly important to shoppers in recent years, but can a farmed animal ever be truly healthy and happy? Tom Heap discovers that food assurance schemes are now adopting a more personal approach to animal welfare, with checks being carried out on their mental as well as physical condition. He also asks whether a higher standard has to mean a higher price – and examines competing claims over which schemes are doing the most for the welfare of animals in the UK.
Adam's traditional breeds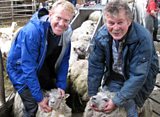 Regular viewers will know that Adam is a big fan of rare breeds – so he's in his element on the Shetland Isles.  He visits a couple who helped save the Shetland duck and gets involved with shearing the traditional Shetland sheep.  But how does his Cotswolds wool compare to the local fare?  Adam also experiences first-hand the wild island weather and learns how hard it can be to farm in such tough conditions.
Ellie's Viking battle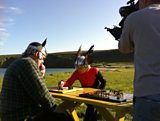 Which board game is older than chess, was played by the Vikings, and has a bizarre spelling?  It's Hnefatafl and the World Championships are set to take place on the small island of Fetlar.  The rules of the game were lost in the midst of time until locals decided to standardise them in 2007.  Ellie gets a quick lesson before going head to head with a grandmaster.  Can she win this age-old Viking battle?
Credits
| Role | Contributor |
| --- | --- |
| Presenter | Ellie Harrison |
| Presenter | Adam Henson |
| Presenter | Tom Heap |
| Series Producer | Teresa Bogan |