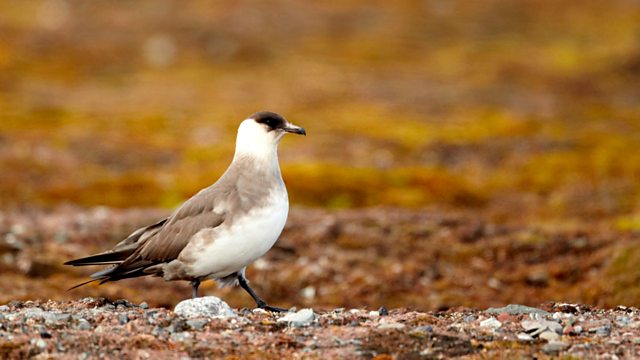 Arctic Skua
Listen in pop-out player
Tweet of the Day is a series of fascinating stories about the British birds inspired by their calls and songs.
Michaela Strachan presents the arctic skua. Arctic Skuas are the pirates of the bird world and cash in on the efforts other seabirds make to find food. They are elegant birds with long angular wings, projecting central tail feathers and a hooked bill. The dashing flight of an Arctic Skua as it chases a hapless gull is always thrilling to watch.
Last on
Arctic Skua (Stercorarius parasiticus)
Image courtesy of Mark Sisson (rspb-images.com)
Featured in...
These birds are red listed by the RSPB, meaning they are of highest conservation concern.