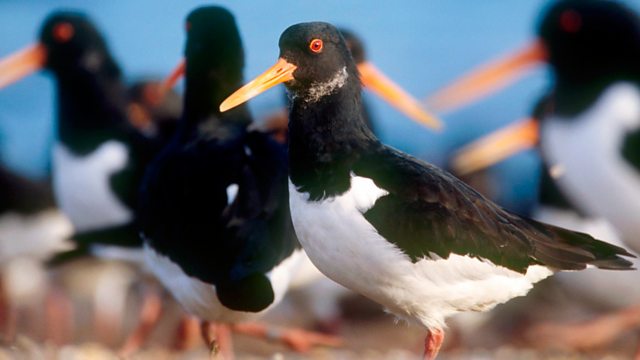 Oystercatcher
Listen in pop-out player
Tweet of the Day is a series of fascinating stories about the British birds inspired by their calls and songs.
Michaela Strachan presents the oystercatcher. These black and white waders used to be called sea-pies because of their pied plumage, which contrasts sharply with their pink legs and long red bill. Oystercatchers don't often eat oysters. Instead they use their powerful bill to break into mussels on rocks or probe for cockles in the mud of estuaries.
Last on
Michaela writes on the Radio 4 blog about why Tweet of The Day is meaningful to her.
Oystercatcher (Haematopus ostralegus)
Image courtesy of RSPB (rspb-images.com)