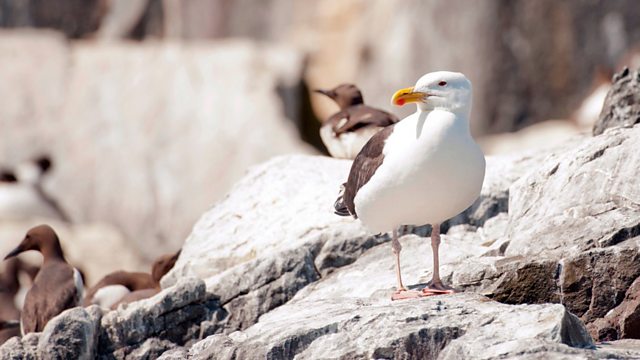 Great Black-backed Gull
Listen in pop-out player
Tweet of the Day is a series of fascinating stories about the British birds inspired by their calls and songs.
Michaela Strachan presents the great black-backed gull. These gulls are the largest in the world. They are quite common around our coasts and you can see them in summer perched on a crag watching for any signs of danger or potential prey. Although they are scavengers Great Black-Backs will attack and kill other birds.
Last on
Michaela writes on the Radio 4 blog about why Tweet of The Day is meaningful to her.
Great Black-backed gull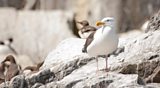 Image courtesy of RSPB (rspb-images.com)