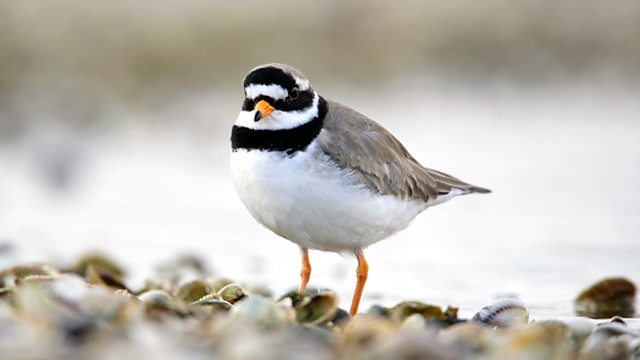 Ringed Plover
Listen in pop-out player
Tweet of the Day is a series of fascinating stories about our British birds inspired by their calls and songs.
Michaela Strachan presents the ringed plover. Camouflage is crucial to ringed plovers because they lay their eggs among the pebbles and shingle of the open beach. To protect her young from a predator, the Ringed Plover will stumble away from the nest while dragging one wing on the ground.
Last on
Michaela writes on the Radio 4 blog about why Tweet of The Day is meaningful to her.
Ringed plover (Charadrius hiaticula)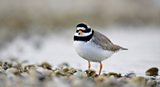 Image courtesy of RSPB (rspb-images.com)